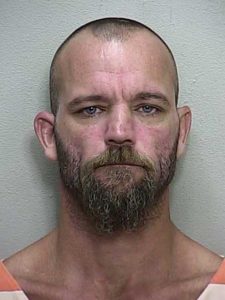 Marion County sheriff's deputies arrested a man they say battered a 16-year-old girl.
Deputies responded to the 5700 block of Southeast 164th Avenue, Ocklawaha, following reports of child abuse.
The juvenile told deputies that Jimmie Driskell, 43, grabbed her by the hair and pulled her to the ground. She said Driskell then punched her in the head with a closed fist and kicked her in the face.
According to reports, Driskell also extinguished his cigarette on the girl's head. Continue reading "Man put cigarette out on girl's head" →