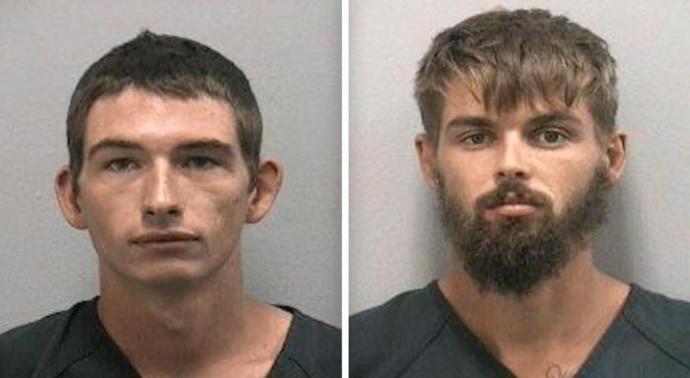 Palm City (WTFF) – Two Florida men were arrested for unlawfully taking an alligator.
27-year-old Timothy Kepke of Hobe Sound and 22-year-old Noah Osborne of Stuart were both arrested on October 3 after the Florida Fish and Wildlife Conservation Commission investigated a video of the incident. (TC Palm)
Back in August, Kepke enticed the gator to bite his forearm before pouring a Coors Light beer into the reptile's mouth.
"That's a Florida Man raht there," drawled an off camera onlooker in the Snapchat video. Presumably it was Osborne speaking.
He was corrected by a woman who said, "That's a fucking idiot."
Osborne reportedly caught the gator with his bare hands along Ranchwood Street in Palm City one night back in August.
The pair eventually released the gator alive.
Kepke told the cops that he "had a couple of beers, but wasn't drunk" when the incident took place, according to the TC Palm.
Kepke and Osborne were put in the Martin County Jail for their actions. Their bond was set at $5,000 and $2,000, respectively.
They both bailed out the same day.