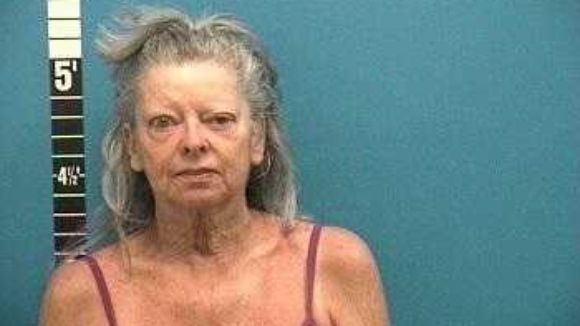 Stuart (WTFF) – A Florida woman allegedly flashed her boobs and stuck her tongue out along a highway in Martin County.
63-year-old Johanne Linda Eden was standing by a light pole "facing Federal Highway with both breasts exposed," according to tcpalm.com. The incident took place in the 5200 block of Southeast Federal Highway on March 19.
"The suspect was rubbing her breasts in a circular motion while sticking her tongue out," the report states.
A deputy showed up and she tucked them back inside.
A woman who witnessed the act said that the Florida Woman Johanne also pulled down her pants and flashed her crotch.
She's accused of trying to grope a man in the parking lot as well.
Eden was charged with exposure in public.