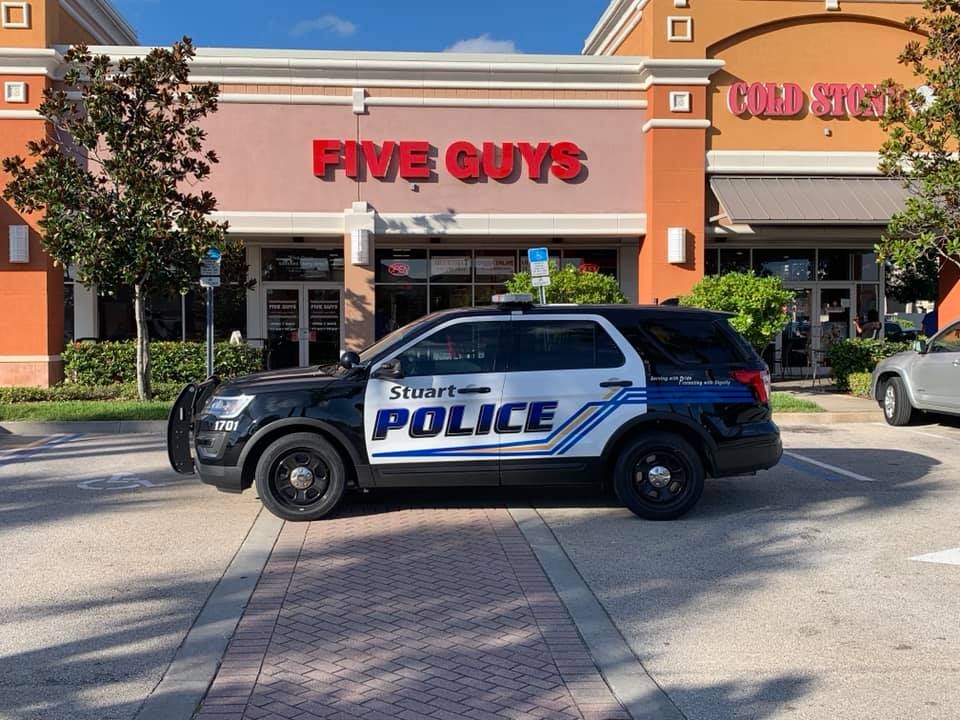 Stuart (WTFF) – Five Florida guys were arrested after a fight broke out in Five Guys.
"Can you guess how many guys were arrested at this location on Wednesday?" asked the Stuart Police Department in a social media post.
Early that afternoon, police were called about a fight taking place inside the Five Guys Burgers and Fries restaurant in Stuart.
Three juvenile males and two adult males were charged with affray and processed at the Martin County Jail.
The cause of the fight is unknown, police say.