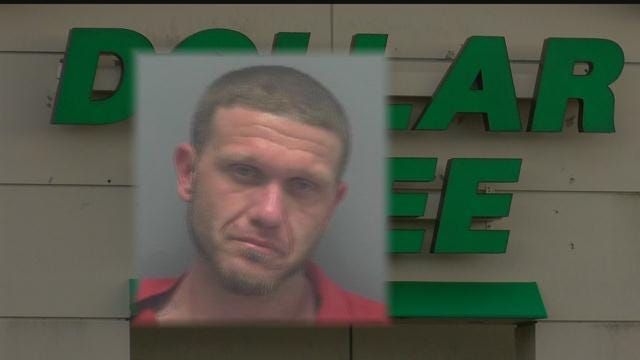 Cape Coral (WTFF) – A Florida man was arrested after police say they found him naked with drugs inside a bathroom at Dollar Tree.
"Oh man, I'm going to jail," said 30-year-old Kacey Alan Dunleavy to police when they arrived, according to an arrest report collected by NBC-2.
Dunleavy was reportedly in the Dollar Tree bathroom since 10 a.m. that Sunday.
The report states that he was naked at one point.
It was around 6 p.m. when officials arrived to find the Florida man with a baggie of meth, a small brown bag of heroin, part of a glass pipe and a syringe.
Dunleavy said he didn't know what he took or how he got to Dollar Tree, so EMS was called on scene.
He's currently in custody at the Lee County Jail facing three counts of drug possession.
This makes for his 20th arrest in Lee County.