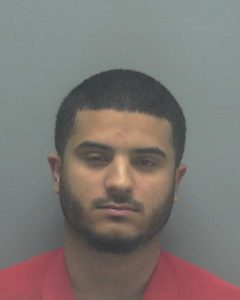 Cape Coral (WTFF) – A Florida man who jumped into a canal while fleeing from the cops was forced to swim back to land because of an overwhelming amount of algae.
On Saturday, a Cape Coral cop made a traffic stop for speeding.
22-year-old Ocala resident Abraham Duarte stopped his car, got out, and immediately ran away, according to a press release.
The Florida Man leaped into a canal and started to swim away. The cops set up a perimeter.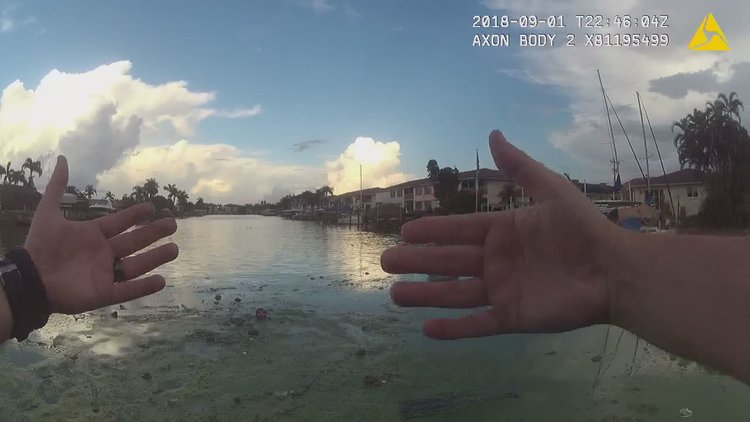 The green slime overwhelmed the suspect. Noxious algae fed by fertilizer and sewage filled the Florida Man's mouth. Fed up with swallowing the sludge, Duarte swam back to land.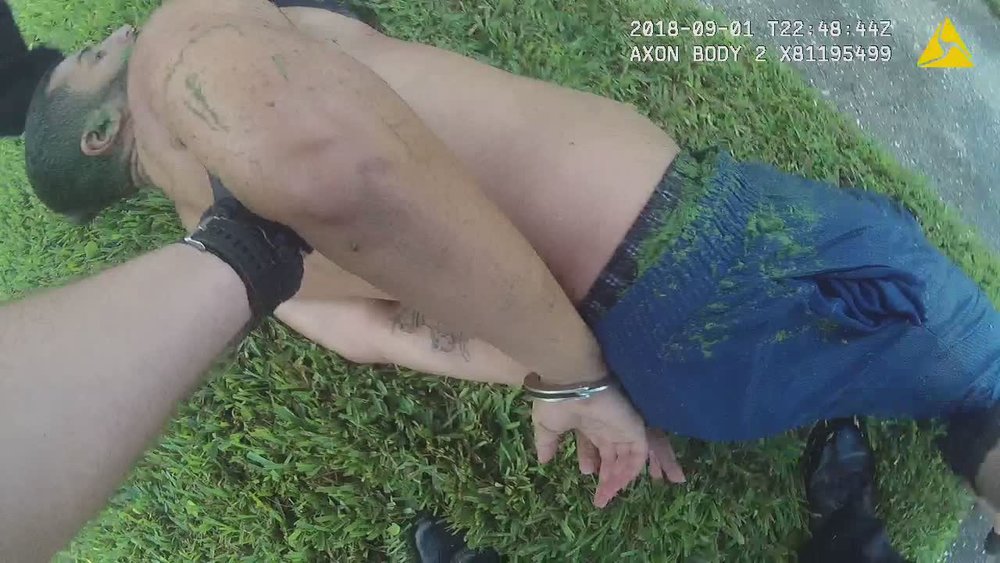 Officers helped him out. A Floridian let the cops use his garden hose to rinse the algae-covered suspect off.
Duarte was taken to the hospital for the consumption of the algae. Then he was transferred to the Lee County Jail.
Turns out all he had on him were some vials of THC oil, which is illegal in this state. On the other hand, pumping dirty water from farms and suburbs into the Everglades and Lake Okeechobee is perfectly legal. This is the Florida we live in.
Duarte was charged with Possession of a Controlled Substance and Resisting Arrest without Violence. Bond was set at $17,500.