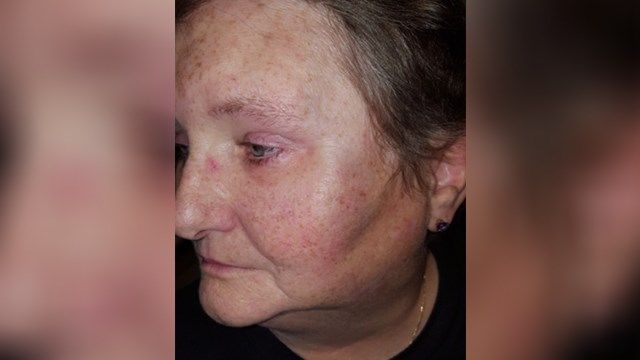 Cape Coral (WTFF) – A Florida man, who's a retired police officer, was arrested after admitting to punching an elderly woman in Publix.
73-year-old Gary Chapman honked at a woman while she waited for a parking space at the Publix on 100 W Hancock Bridge Parkway, according to an arrest affidavit collected by NBC.
She gave the rude man the middle finger, as any proper Floridian would do.
The 64-year-old Floridian, Barbara Reynolds, parked her car, walked inside Publix and went to the pharmacy line.
Soon thereafter, the retired cop stormed up to the line and started swearing and yelling at her.
The brave Floridian woman yelled back and gave him the bird again.
Chapman told police he "didn't like that," so he punched her.
While police were interviewing Chapman, "he became extremely frustrated because he couldn't talk to his wife in private."
He refused to put his hands behind his back.
When officers tried to cuff him, the coward grabbed his wife and locked her arm around him.
His wife and the police asked him to stop, but he refused.
The Cape Coral man was put to the ground and taken into custody.
Because he's a retired police officer, his mug shot is exempt from public records, thanks to Florida Statutes 119.071 (4)(d)2.
On Friday, he bailed out of jail.
Reynolds said she plans to press charges.