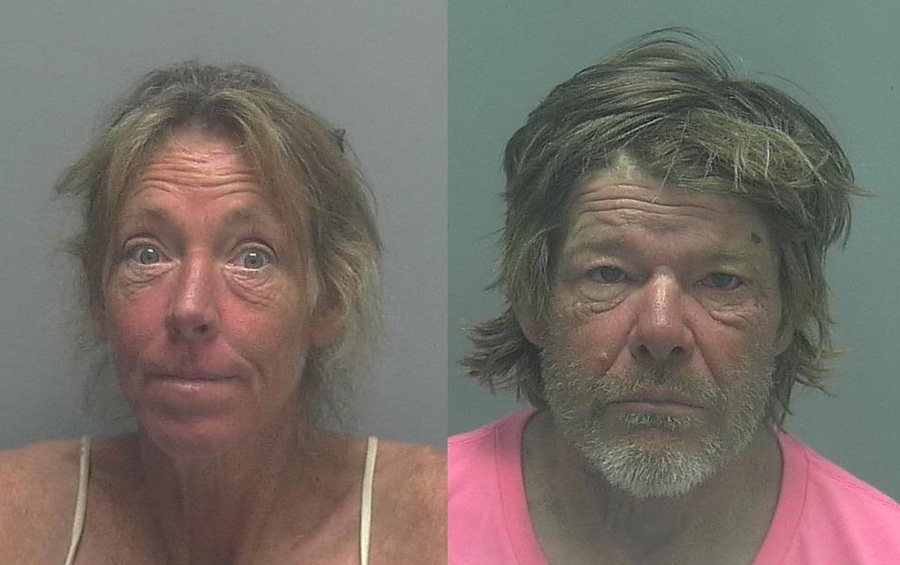 Fort Myers (WTFF) – A Florida man and a Florida woman were arrested for a wildly romantic romp that took place on a sidewalk in broad daylight.
58-year-old Phillip Daley and 47-year-old Bernadette Colatarci have both been charged with Lewd and Lascivious Acts.
According to Fox 4, an officer was bicycling on Central Avenue near Lafayette Avenue around noon when she noticed a Florida man lying down on the sidewalk with a Florida woman on top of him.
The officer got closer and saw that Bernadette was giving Phillip a blowjob.
She interrupted their escapade and they were taken to the Lee County Jail. It didn't say in the news report whether Phillip got to finish before the arrest.
Both have a long history of arrests, mostly for open container and trespassing.