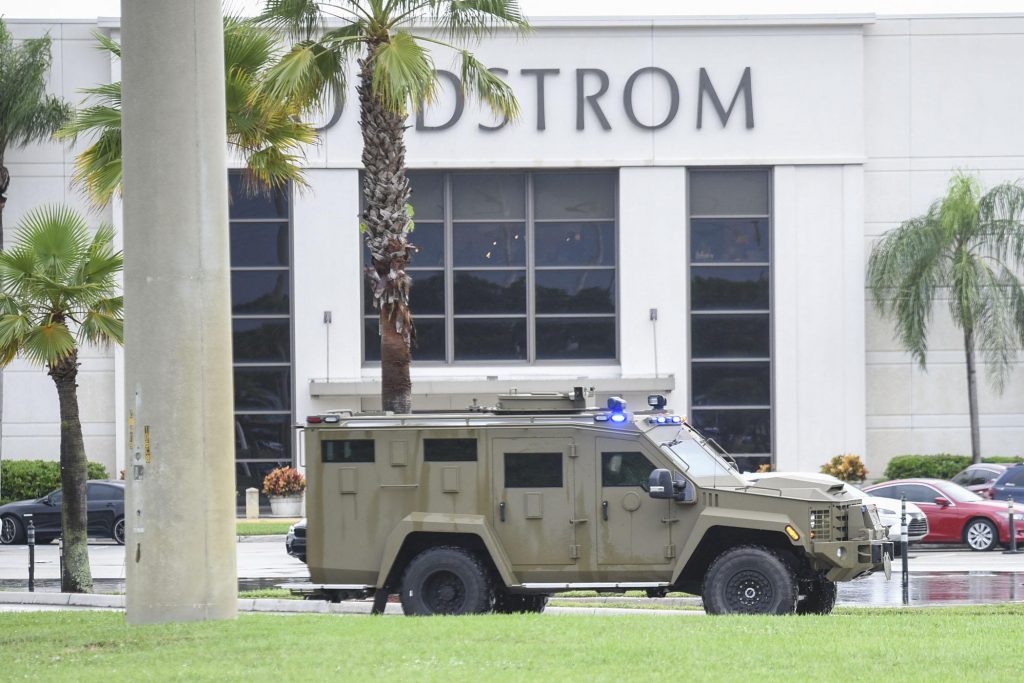 Boca Raton (WTFF) – An assault balloon popped at the Town Center at Boca Raton mall on Sunday, causing the United States inhabitants inside to run for their lives and become injured during the resulting stampede.
It all started when a janitor discovered a stray balloon dragging behind his garbage cart in the food court, the Palm Beach Post reports.
The janitor popped the balloon.
Several people dialed 911 to report shots fired, because this is America.
Panic set in and people started running.
Boca Raton police were already at the mall and began to call in reinforcements.
SWAT teams showed up, as well as Palm Beach and Broward County sheriff's deputies, Delray Beach and Boynton Beach police and the FBI.
Mainstream Media stations cashed in on the excitement, running sensational headlines like, "Shoppers Run For Safety During Shooting Scare At Boca Mall." (CBS Miami)
One man, 30-year-old Julus Augustin, hit his head while escaping from the assault balloon. An officer found him in the parking lot bleeding, asking for help in mostly Krèyol.
"He saw everybody running and he ran, too," his girlfriend later told the Palm Beach Post, translating for him.
"I lost my consciousness," said Augustin en anglais.
Several others sustained minor injuries while evacuating, police said.
The mall was locked down for about six hours before police gave it the "all clear" signal around 9:30 that night.
"The extensive investigation did not reveal that any crime occurred. There was no evidence that a weapon had been used," the police department said in a statement.
The mall opened up again on schedule at 10 a.m. the next day to sell more overpriced, mostly-useless commodities made under slave-like conditions overseas to hordes of people eager to thwart their anxiety and disillusionment with mindless consumption.