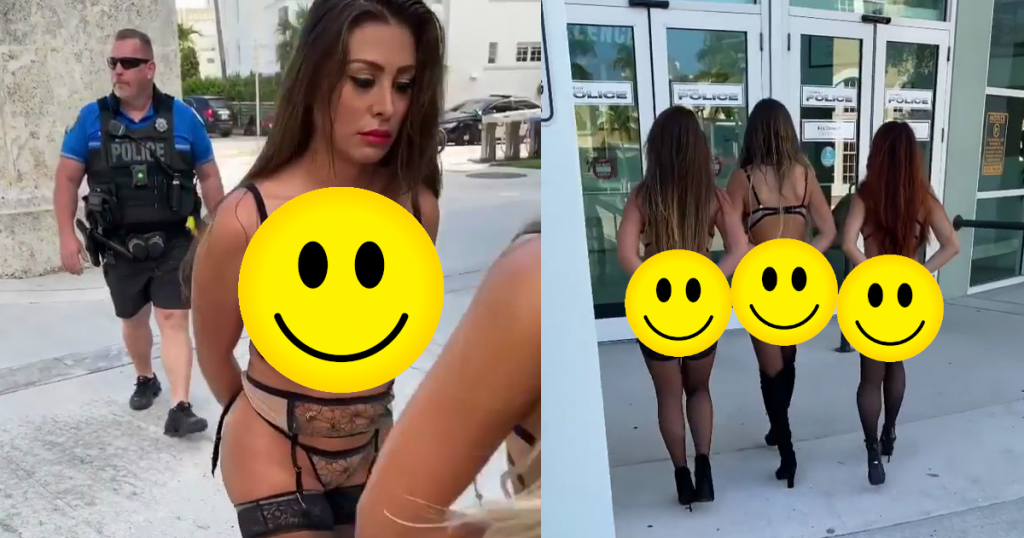 Miami Beach (WTFF) – A Miami Beach police officer has been relieved of duty after participating in a social media video that appeared to show him faking the arrest of three women wearing lingerie in front of police headquarters.
Miami Beach Police Chief Richard Clements said on Tuesday, "After further review of the circumstances surrounding these videos, I have relieved Officer William Beeker of duty pending the outcome of our internal investigation." (CBS Miami)
The video was posted on Instagram by juli.annee on October 7, 2019.
"These videos are highly offensive," stated Miami Beach City Manager Jimmy L. Morales. "It is disgusting that a representative of the Miami Beach Police Department, and the City as a whole, would choose to participate in this distasteful video. He has made a mockery of the men and women of the MBPD who work hard each day to serve and protect our community and fight heinous acts such as human trafficking and other sexual crimes. We will not tolerate such behavior in our community."
The women were not actually under arrest when the video was shot, CBS Miami specified.
Internal affairs is investigating Officer Beeker, who was placed "on an administrative capacity while the investigation takes its course," according to Chief Richard Clements.
Officer Beeker has been with the Miami Beach Police Department for 11 years.