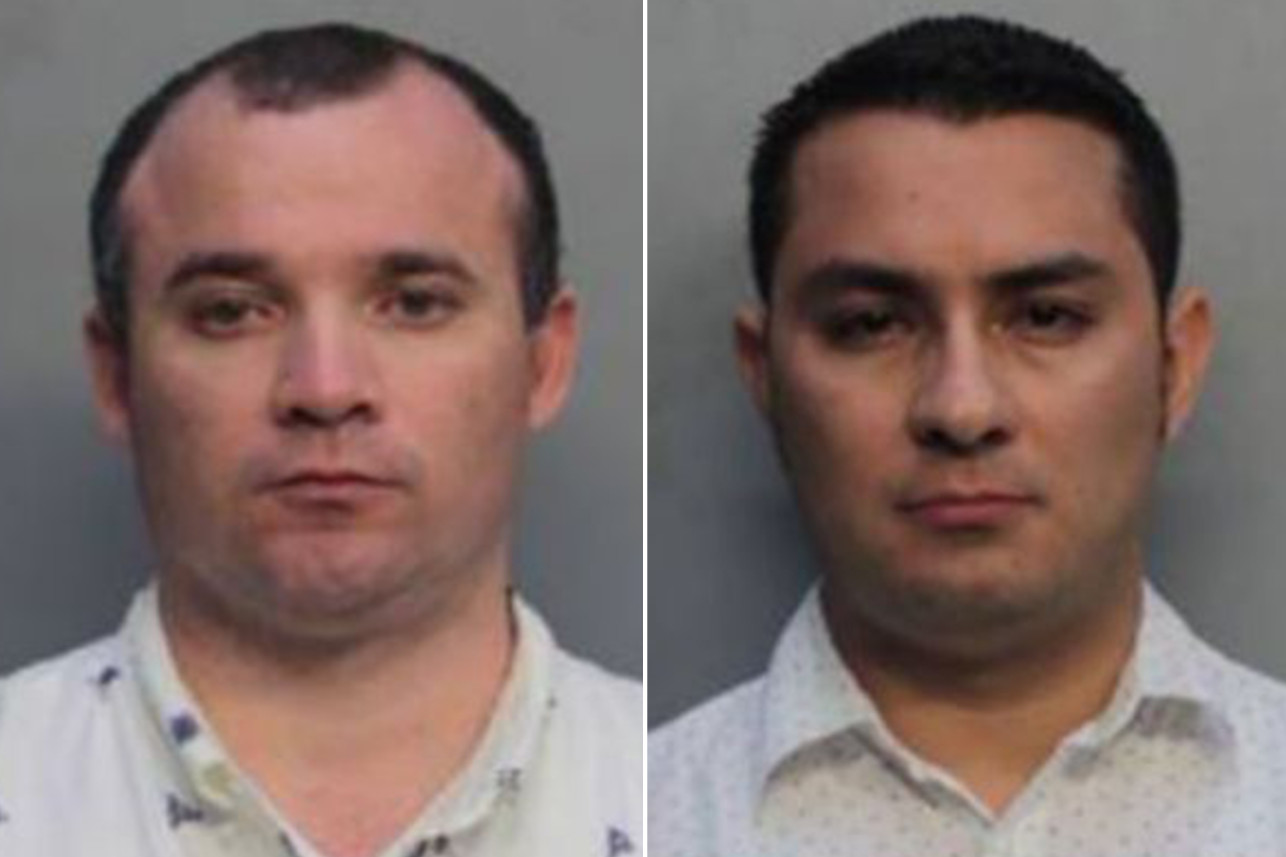 Miami Beach (WTFF) – Two Catholic Priests were arrested after being caught in a sexual act with each other in a car near a Miami Beach playground on Monday.
Diego Berrio, 39, and Edwin Giraldo Cortez, 30, were charged with lewd and lascivious behavior for their escapade.
They rented a VW Beetle, parked on Ocean Drive, and started having oral sex "in full view of the public," per CBS Miami.
The car did not have tinted windows. It was 3 in the afternoon in broad daylight.
An officer tapped on the glass, but the two men were so into it that they didn't even notice. The news reports didn't specify who was giving or receiving the head.
Berrio is a priest with the Mission of San Juan Diego in Arlington Heights, Illinios, and Giraldo-Cortez is from Soacha, Colombia, reports Local 10.
Miami Beach police said the rental car was parked on Ocean Drive in front of Lummus Park and the Art Deco hotels, between 13th and 14th streets. It was walking distance from a children's play area.
Cortez bonded out for $500. Berrio bonded out for $250. Both men were released from jail the next day.