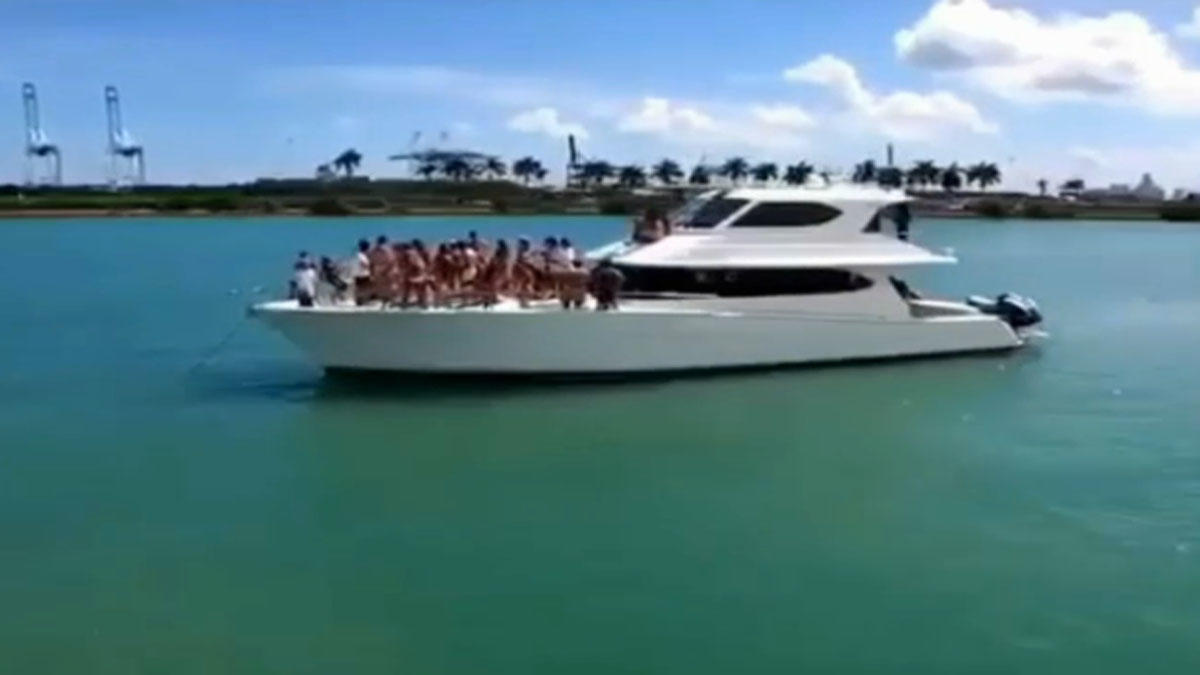 Miami (WTFF) – An "illegal" party boat got busted by the feds.
The yacht named No Rules II is infamous on social media for its wild parties. Angry neighbors complained, leading federal agents to board the illegal party boat on Wednesday while NBC 6 watched.
Last year the feds said No Rules II was "operating illegally as a charter vessel with passengers for hire."
Seth Alan Gissen, the boat owner, was given a hand-delivered letter to "immediately cease operations."
The Florida Man continued his shenanigans.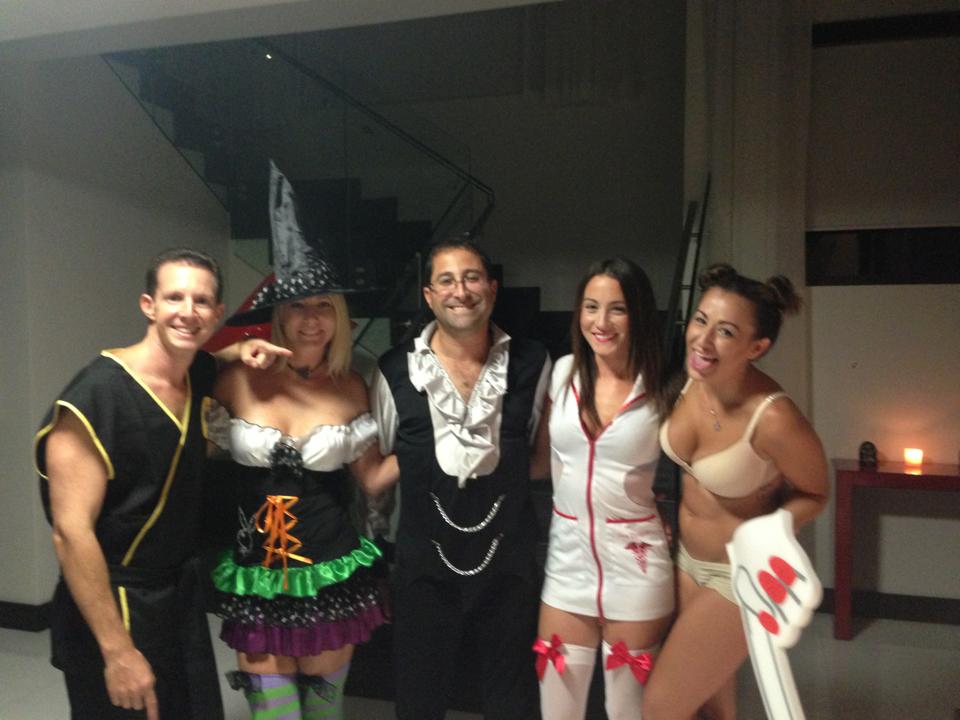 His neighbors in Bay Point on Biscayne Boulevard have been complaining about Seth for years. The neighbors are so closed off that they literally have a wall around their community.
They've called 911 over 50 times in the past few years to report fighting, drugs, loud music, etc.
"He's constantly having a party on his boat," complained one neighbor. "Then when they return a lot of them are intoxicated, are trashed, there are sometimes fights."
In August, the Coast Guard caught his boat overloaded with about 50 party-goers, who Seth claimed were "friends." This "was not a charter," he told the Coast Guard agents.
The passengers said they were celebrating a bachelor party. Each had paid $5,500 for the charter.
A week later, the same kind of thing. Too many people on an illegal charter.
As agents raided the Florida Man's private property, "NO RULES II began discharging sewage waste, which sprayed onto the Coast Guard officers and vessel." Seth was "standing near the vessels controls at the time," according to a Criminal Complaint in Case 1:18-mj-03218-PAW from the U.S. District Court for the Southern District of Florida entered on 8/13.
Download Criminal Complaint 1:18-mj-03218-PAW (PDF)
A colleague of Seth's emailed us, first asking us to remove the article, and then asking us to modify the title, claiming the sewage spraying "was a false accusation and there are no pending charges on this issue."
The Special Agent of the United States Coast Guard who made those statements was under oath. He's been employed by the Coast Guard Investigative Service Department of Homeland Security for 12 years. It's possible he was lying, but those are the facts of what's on record.
That case was terminated and the charges were moved to Case 1:18-cr-20721-FAM on 8/30.
Download Criminal Complaint 1:18-cr-20721-FAM (PDF)
In the new case, which is still open, the sewage is again mentioned in the original Criminal Complaint, but is not mentioned in the Indictment. That's probably because the sewage spraying is not what he's being charged with:
Count: 1 – VIOLATION OF A CAPTAIN OF THE PORT ORDER
Count: 2 – FALSE STATEMENTS WITHIN THE JURISDICTION OF AN AGENCY OF THE UNITED STATES
Count: 3 – OBSTRUCTING A PENDING PROCEEDING BEFORE AN AGENCY OF THE UNITED STATES
Regardless, he faces federal charges for operating an illegal charter.
He was jailed briefly and posted a 50K bond to get out.
The trial for his case is scheduled for October 9, 2018 at 2:00 pm in Miami.
His mugshots have already been scrubbed from the internet, it seems.
"His attorney, Joel Hischorn, told NBC 6 that Gissen had no ill will but did not use the best judgment."
Regular poor people with a lousy lawyer would get six years in prison for these federal crimes if convicted, but his attorney "doesn't believe what Gissen is accused of rises to a level of a criminal act."