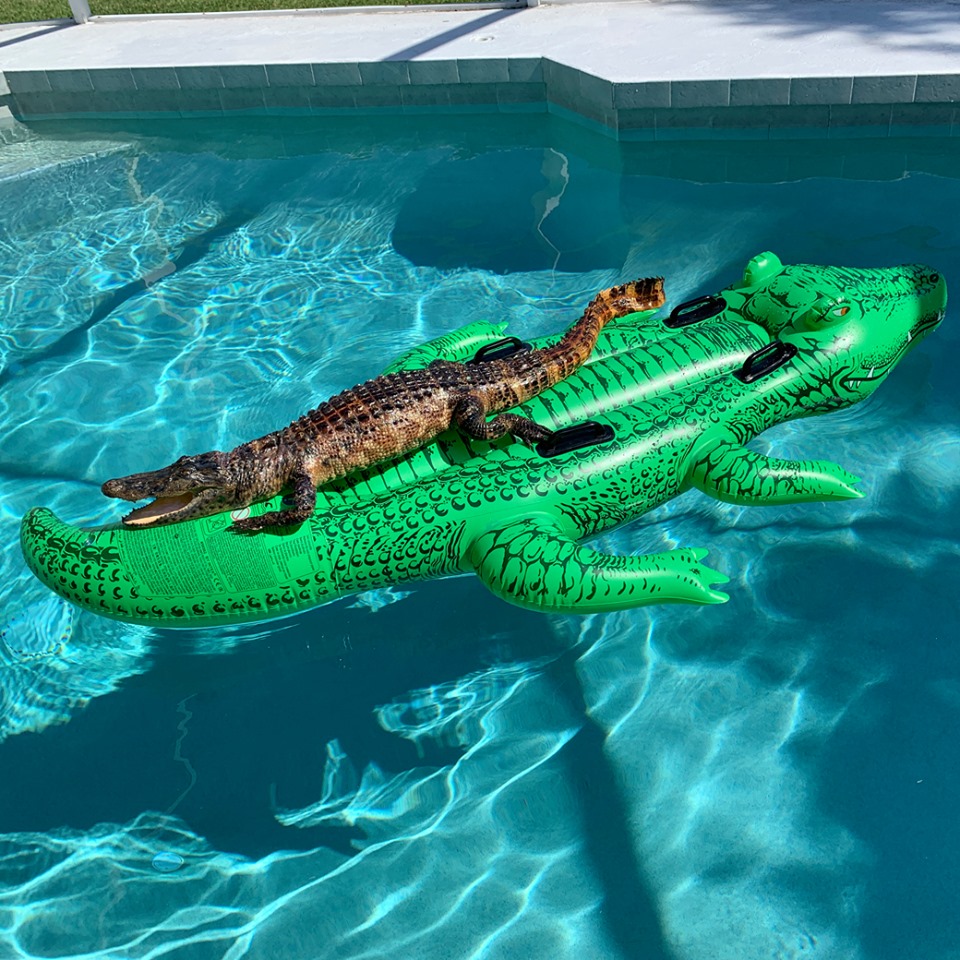 Miami-Dade County (WTFF) – A corporate media station published a fake news article stating that a taxidermied gator on a pool float was "real."
The click-bait headline produced by News 6 WKMG on ClickOrlando.com read, "Chillin' gator! Alligator found relaxing on gator raft in Florida pool."
The story claims that a family had a "big surprise" when they "came home to find gator in the pool, sitting on top of an alligator raft."
The article claims that the homeowner called a "wildlife management company" to remove the "real" gator.
Here's the problem though…
That gator has been through a taxidermy process.
Just look at his gawking mouth and impossible footing on the float.
This is fake news.
We assume they wrote this article to garnish clicks.
WPLG Local 10 also made a Facebook post with the same photo and narrative. So far it's had over 11,000 shares.
Technically, the gator is "real," but it's also dead, so the story about the family coming home to find it is false.
There's nothing in the article denoting it as satire.
The fact that this article is lumped into the "news" category along with other serious articles means that their editorial guidelines do not include factual reporting as a publishing standard.
We can safely come to the conclusion that every news story on their website may contain false information, and the editors have no responsibility to inform us.
Click Orlando, along with many other irrelevant news stations, can and do publish fake news. While this story is somewhat innocuous, it confirms that news media publishers have no duty to tell the truth. It reveals how mainstream media shamelessly publishes lies for clicks.
Mainstream media is obsolete garbage competing for advertising revenue at the expense of knowledge and truth.
Pay attention and please don't share garbage.