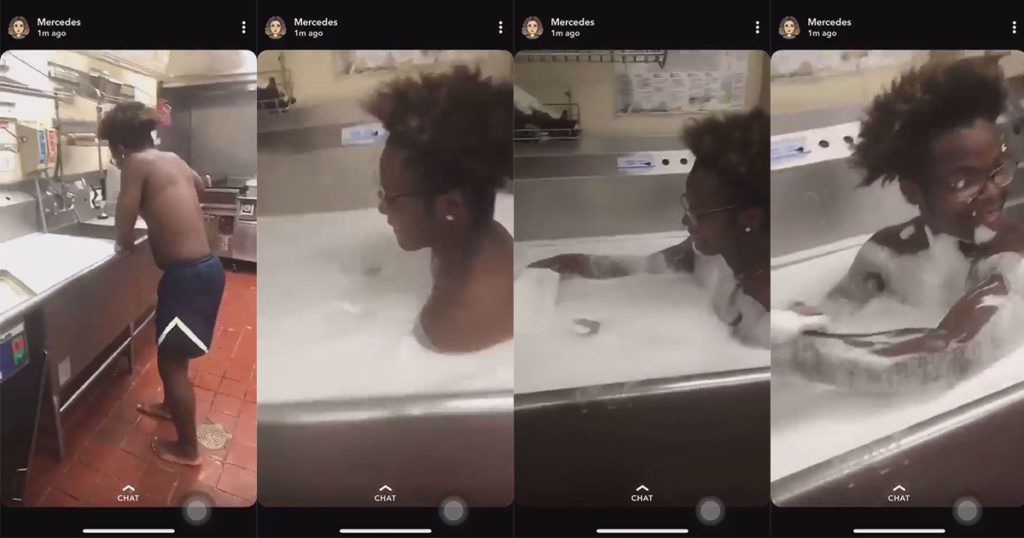 Milton (WTFF) – A Floridian was filmed bathing in a dish-washing basin at Wendy's.
The video was uploaded by Haley L. on Tuesday, with the following caption:
i don't suggest anyone eating at the milton wendy's again 🤮🤮🤮
The unorthodox bath took place at the Wendy's on Highway 90 in Milton, according to the original post.
The bathing man appears to be an employee.
Angry Baby Boomers were quick to reply with their disapproval.
Luisa C., in full Boomer fashion, yelled in all caps, "WHERE'S THE MANAGER OMG."
Another, Meladie J., wrote, "All 4 should be fired immediately!!! How did this video get out anyways?"
Some comments were more reasonable, like Emanuel C. who said, "It's just a dish pit. There's already tons of dirt and bacteria in there from the old food and dirty dishes. Sure this isn't exactly sanitary but it's not like he dipped his feet in the chili."
The official Wendy's Facebook page for this location replied as well, saying in a very corporate tone, "We take things like this very seriously. The franchise organization that owns and operates this location is aware, and the individual no longer works at this restaurant. Are you able to private message us with your contact info so we can have someone reach out directly?"
Corporate news stations are already hounding the original poster for permission to run click-bait articles and irrelevant video news clips on this "story."
Those who are disgusted by this video should first take a serious look at the ingredients in fast food.
Nothing further to report.