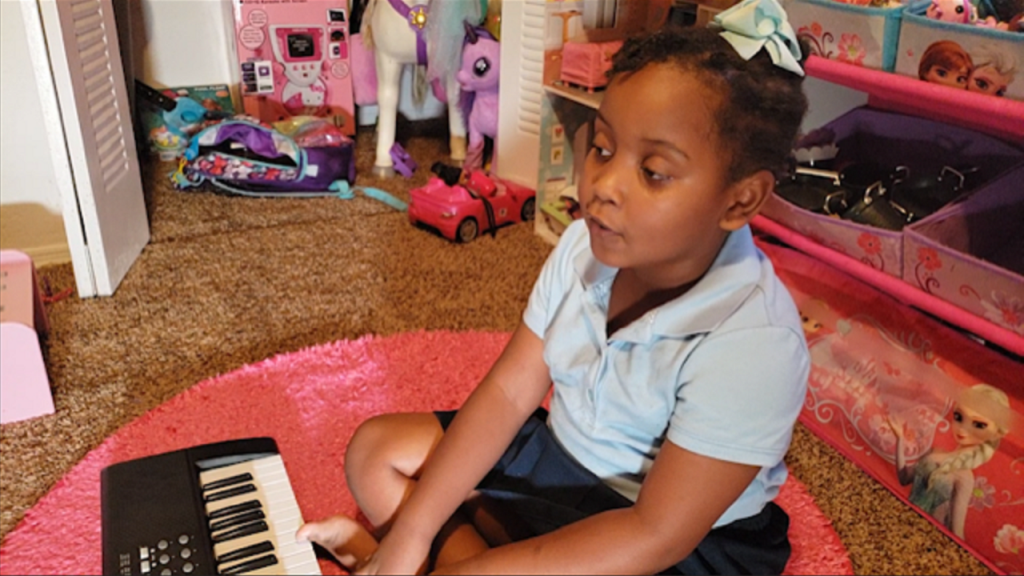 Orlando (WTFF) – As outrage grows against the police officer who arrested a child for having a tantrum, it's important to understand that a self-proclaimed "assistant principal" reportedly demanded to press charges against the 6-year-old, a claim that she disputes.
The Orlando Sentinel reports that Beverly Stoute requested to press charges against Kaia Rolle, or at least that's what was written in the arrest affidavit.
Stoute is listed as a "teacher" on the Lucious and Emma Nixon Academy website, but introduced herself as the assistant principal, according to what the officer wrote in his report. School spokeswoman Sara Brady later told the Orlando Sentinel that Stoute is not a teacher, but worked at the school as "support staff."
She spoke to the Orlando Sentinel on Wednesday and denied asking for the girl to be prosecuted, calling Turner's report "inaccurate."
"We did not ask for either student to be arrested neither did we want to pursue criminal charges," Stoute said in a joint statement with kindergarten teacher LaTrice Smith, released by school spokeswoman Sara Brady.
The report that Dennis Turner wrote said the 3-foot-10-inch, 80-pound girl had a tantrum, kicking and punching three employees, including Stoute, who was struck on her legs and arms several times. It included only a brief, four-sentence narrative and did not indicate how the incident began.
The Orlando Police Department refused to confirm whether or not Stoute desired to press charges.

Loading ...
Read the full article here: orlandosentinel.com