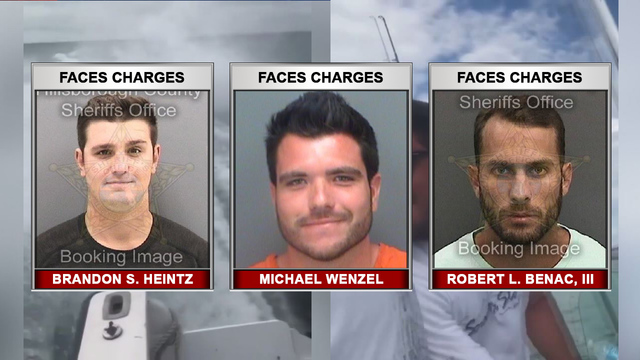 Tampa (WTFF) – Michael Wenzel and Spencer Heintz are scheduled to be in court this morning for a disposition.
Both are facing trial for two counts of Aggravated Cruelty to Animals, which is a 3rd degree felony. Wenzel was also charged with a 2nd degree misdemeanor for violating FWC regulations F.S. 379.401 (2) (a).
Robert Lee Benac is facing the same Aggravated Cruelty to Animals and FWC violation charges, but he signed a waiver of appearance last month, so he won't be in court today.
All three men pleaded not guilty back in January. Full Story »