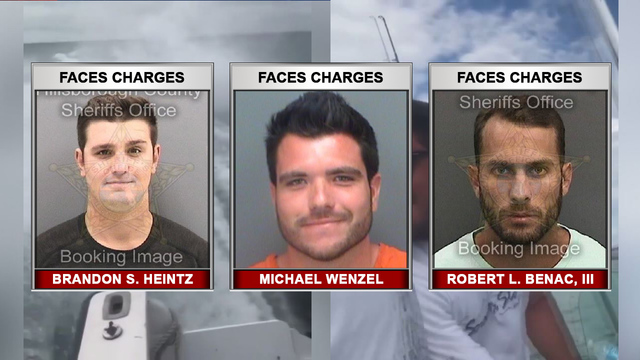 On trial today at 9:00 am for various animal cruelty charges are:
Michael Wenzel, 21, of Palmetto
Robert Lee Benac, 28, of Bradenton
Spencer Heintz, 23, of Palmetto
Hillsborough County Case Number: 17-CF-017869-A
Browse all "Shark Case" articles
Updates:
Charges against Spencer Heintz have been dropped, reports the Tampa Bay Times.
Heintz's attorney Paul Sisco said "I can tell you that the opinion of Mr. Heintz is that that shark was deceased at the time it was being dragged," which is an obvious lie because one of the men can be heard on the video saying "Look it's already almost dead!"
The other two men, Michael Wenzel and Robert Lee "Bo" Benac III, were scheduled to attend a status hearing on June 13 by Hillsborough Circuit Judge Mark Wolfe. They plead not guilty back in January, according to WFLA.
We will have to wait until June 13 to see what happens next.