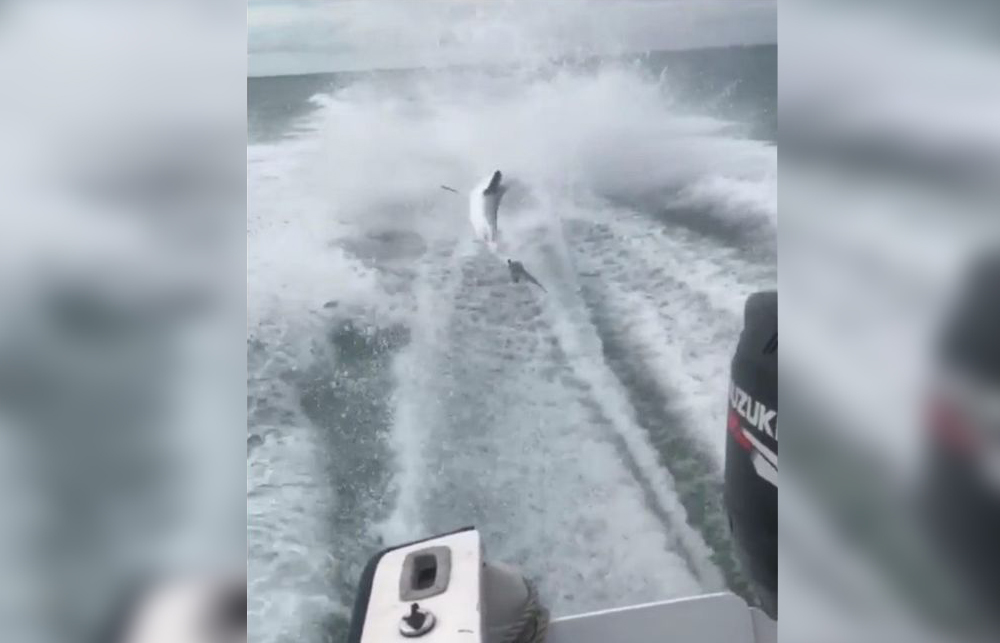 Tampa (WTFF) – The man piloting the boat in the infamous shark dragging case was sentenced to 10 days in jail.
22-year-old Michael Wenzel admitted to two misdemeanor crimes of animal cruelty and using an illegal method to catch a shark.
His 10 days in the Hillsborough County Jail can be served on weekends, per a deal with prosecutors.
He was also sentenced to 11 months probation, and must serve 100 hours of community service.
UPDATE 3/6/19: Court records indicate that Wenzel's fishing license has been suspended for five years, as part of his plea deal which lowered the "aggravated cruelty to animals" charge to simply "cruelty to animals." He was also fined $2,500.

"This is a privileged kid," said Marie Galbraith, a member of Florida Voices for Animals. "This is a slap on the wrist. He hasn't been educated about what he's done." (Tampa Bay Times)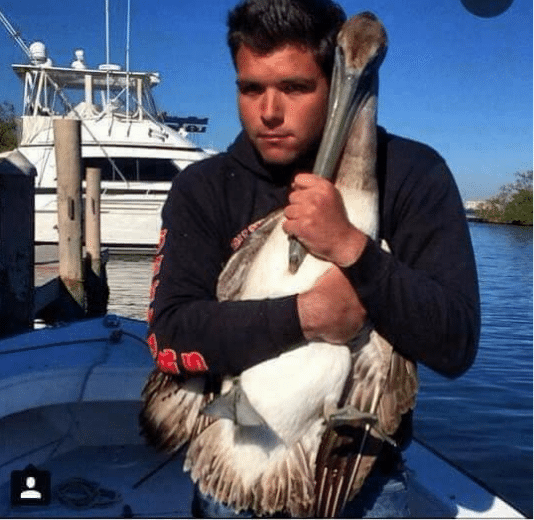 A prosecutor asked that half of the community service hours be served at an animal shelter or animal abuse facility, though it's unknown whether any of those institutions would allow a convicted animal abuser to work around animals.
Our petition called for 1,000 community service hours to be held under the supervision of The Florida Fish and Wildlife Conservation Commission, in addition to a revoked fishing license and real jail time.
Wenzel smiled when Hillsborough Circuit Judge Mark Wolfe asked whether he was under the influence of drugs or alcohol.
"Is there something funny about this?" Wolfe asked.
"No, sir," Wenzel replied, wearing a bright blue suit and a crisp white dress shirt.
Robert Benac, an accomplice seen in the video, rejected a similar plea deal Thursday. He is set for trial in June.
Charges against a third accomplice, Spencer Heintz, were dropped.