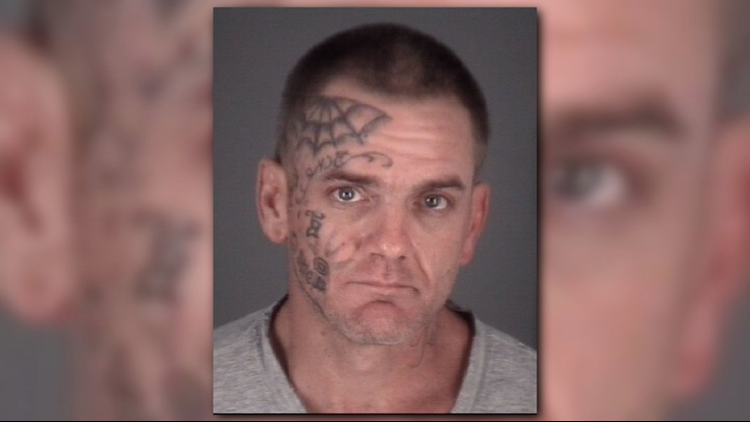 Zephyrhills (WTFF) – A Florida man was arrested after reportedly throwing a cookie at his girlfriend.
41-year-old Wade Alan Smith threw a "hard piece of cookie" at his girlfriend's forehead on Sunday, according to an arrest report collected by First Coast News.
She had a red mark on the tip of her forehead, according to officers.
Also known as "Tattoo Wade," the Zephyrhills man has been previously arrested for related charges including aggravated battery on a pregnant person, domestic battery by strangulation, and violation of domestic violence injunctions.