We have officially delivered our petition to Ed Brodsky and Andrew Van Sickle of the 12th Judicial Circuit. They refused to meet with us in person, but news agencies filmed as I handed the 250,000+ signatures to the receptionist who agreed to deliver our message. The delivery location was the Manatee County Building at 1112 Manatee Ave W. Bradenton, FL 34206.
I cannot express how much gratitude I have for everyone who showed up. It was wonderful meeting you all as we delivered this monumental document. Thank you Stand Up Bark Back SRQ for your incredible skill in dealing with these situations, and for all the work you do. Thank you to all the media who came out today: ABC 7, SNN 6, Bay News 8, News Channel 8, Bradenton Herald, and more.
Thank you everyone who signed this document, shared articles, called the FWC, and kept this incident under public scrutiny. Our collective energy has broken through the intangible restraints of cyberspace and manifested into a force that cannot be denied.
Inside the box is a cover letter, and 250,000+ signatures printed out in a really tiny font… The USB contains PDF copies of the entire petition. Scroll down to read the cover letter in text format: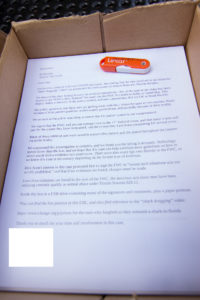 The cover letter reads as follows:
---
Recipients:
Ed Brodsky
Andrew Van Sickle
Greetings,
Enclosed is a petition with over 250,000 signatures, demanding that the men involved in the infamous "shark dragging" video* are prosecuted for their crimes of animal abuse per Florida Statutes.
We demand that their fishing licenses be revoked immediately. One of the men in the video has been known as the "FWC's Most Wanted" for years, yet the FWC has failed to indict or arrest him. This display makes a mockery of the justice system, and sets a precedence that it's OK to break the law.
The public opinion is that these men are getting away with their crimes because of two reasons; firstly because of their parent's positions within county government, and secondly because of their wealth.
We are here as the public watchdog to ensure that the justice system is not compromised.
We expect that the FWC will present a proper case to the 12th Judicial Court, and that these 4 men will pay for the crimes they have committed, and the crimes they have been committing for several years.
Many of these criminal acts were saved in photo/video format and circulated throughout the internet via social media.
We understand this investigation is complex, and we thank you for taking it seriously. Technology moves faster than the law, and we hope that this case can help establish more guidelines on how to admit social media evidence into court cases. There were also many tips sent directly to the FWC, so we know this case is not entirely depending on the former type of evidence.
Rick Scott's interest in this case prompted him to urge the FWC to "ensure such inhumane acts are strictly prohibited," and that if no violations are found, changes must be made.
Even if no violations are found in the eyes of the FWC, the atrocious acts these men have been enjoying certainly qualify as animal abuse under Florida Statutes 828.12.
Inside this box is a USB drive containing many of the signatures and comments, plus a paper printout.
*You can find the live petition at this URL, and also find reference to the "shark dragging" video:
https://www.change.org/p/prison-for-the-men-who-laughed-as-they-tortured-a-shark-in-florida
Thank you so much for your time and involvement in this case,
WTFFlorida.com
---
Photos of the event: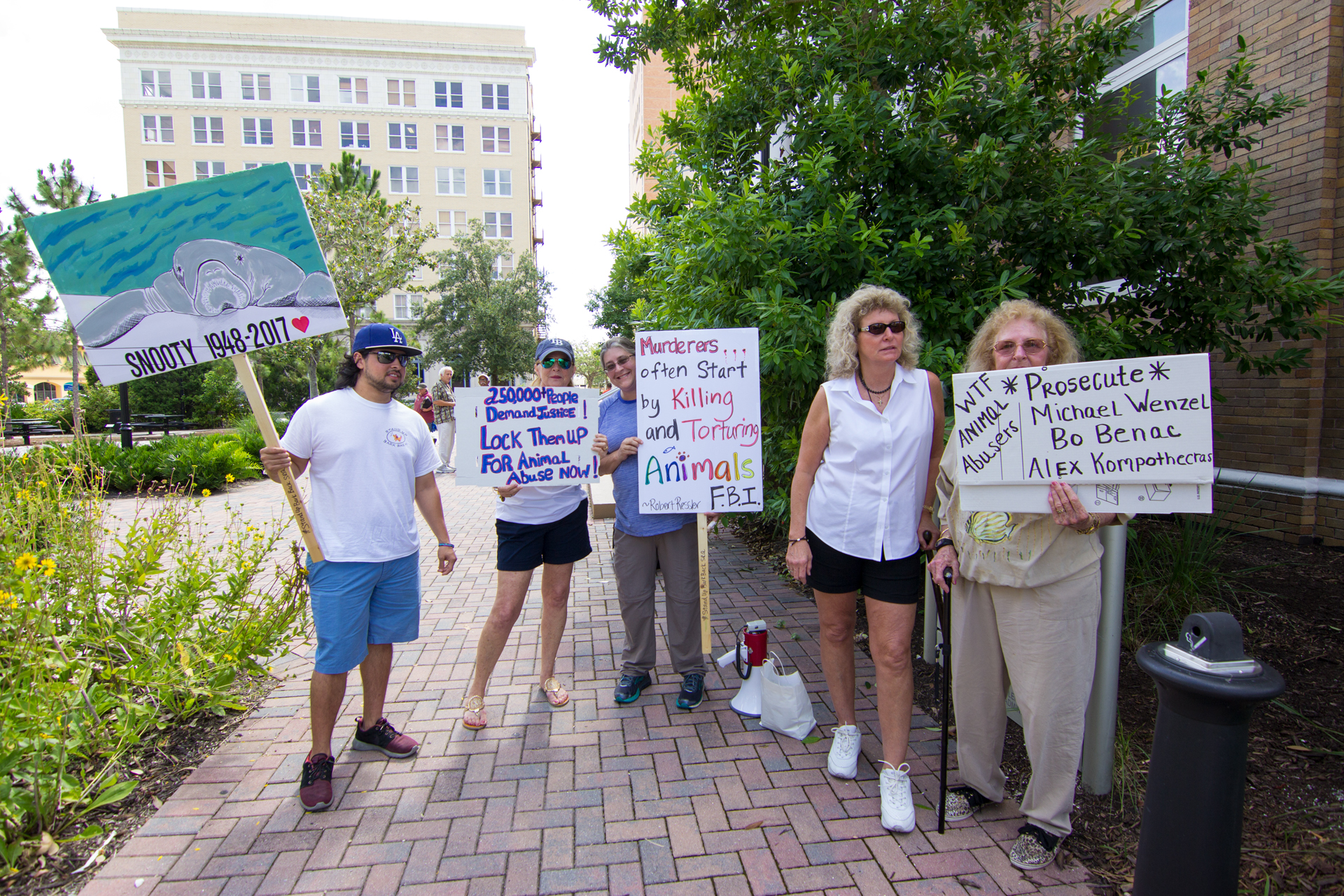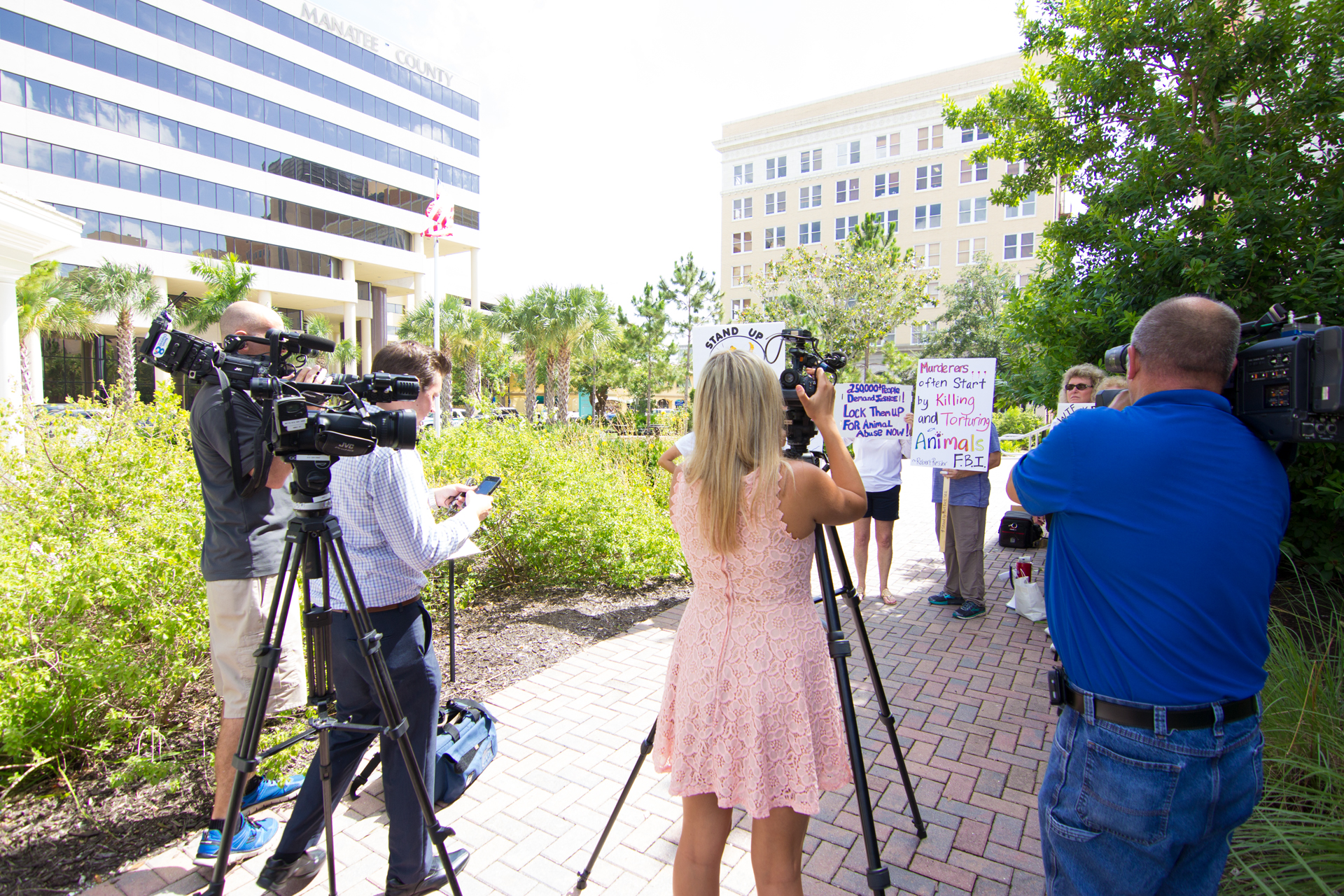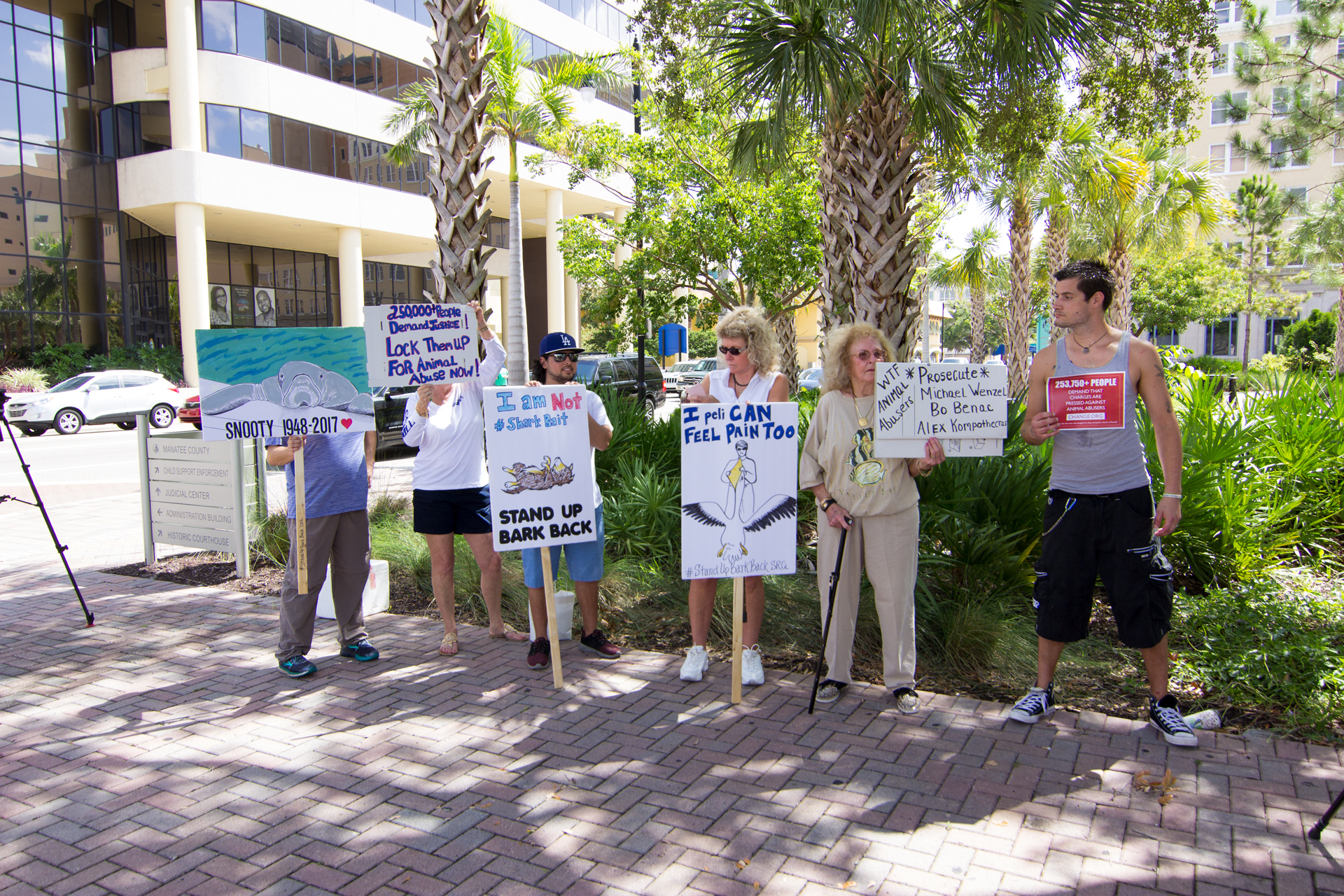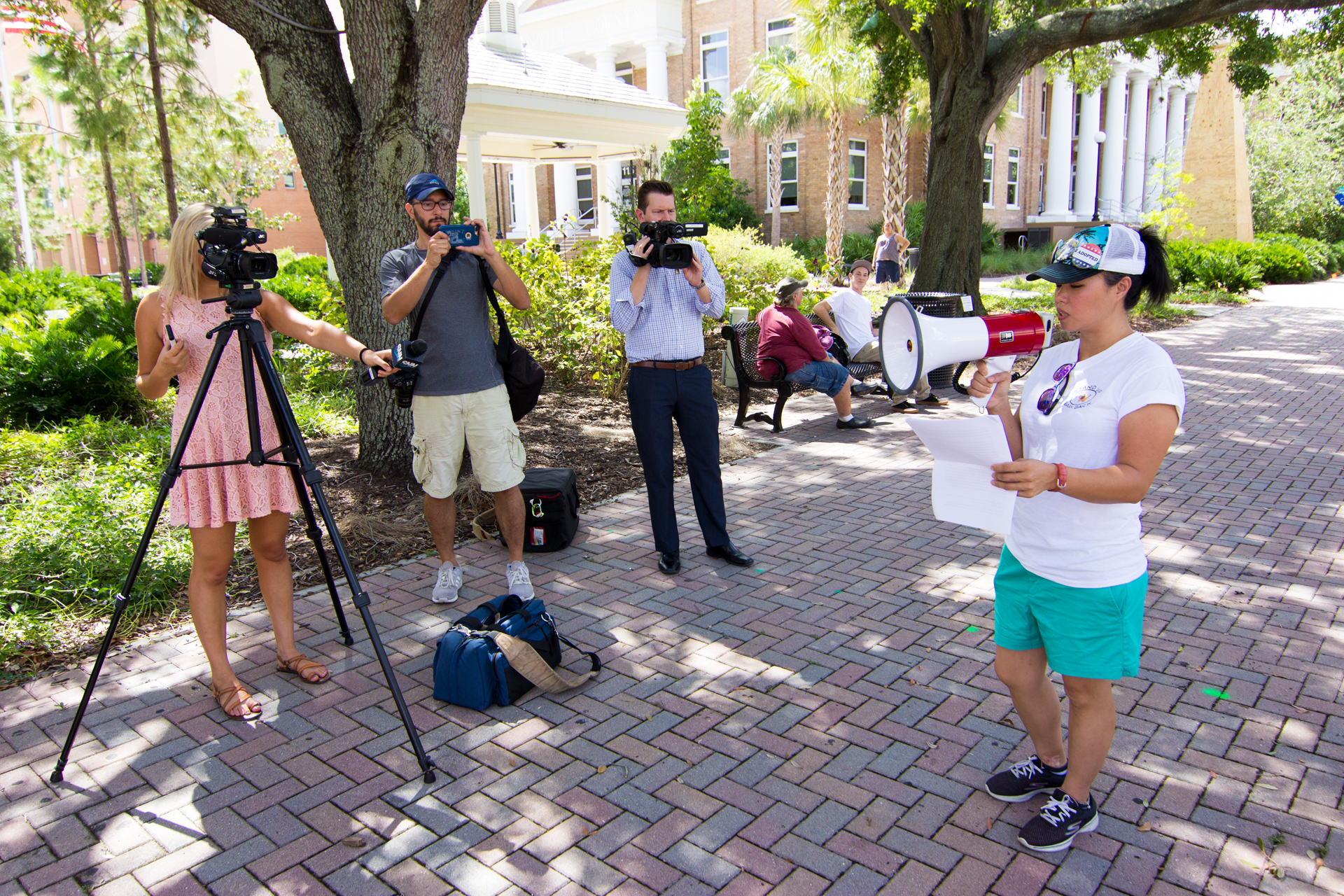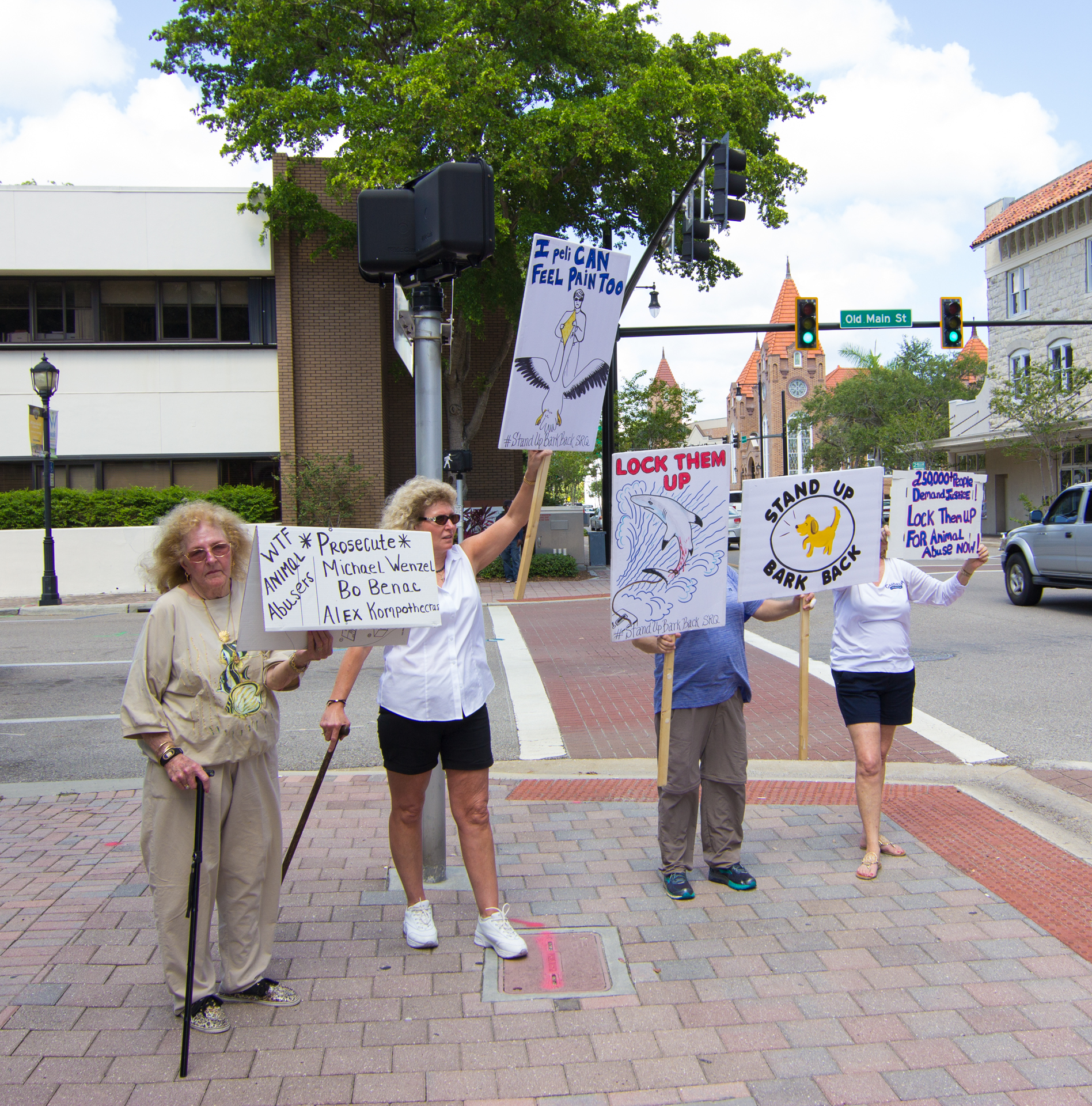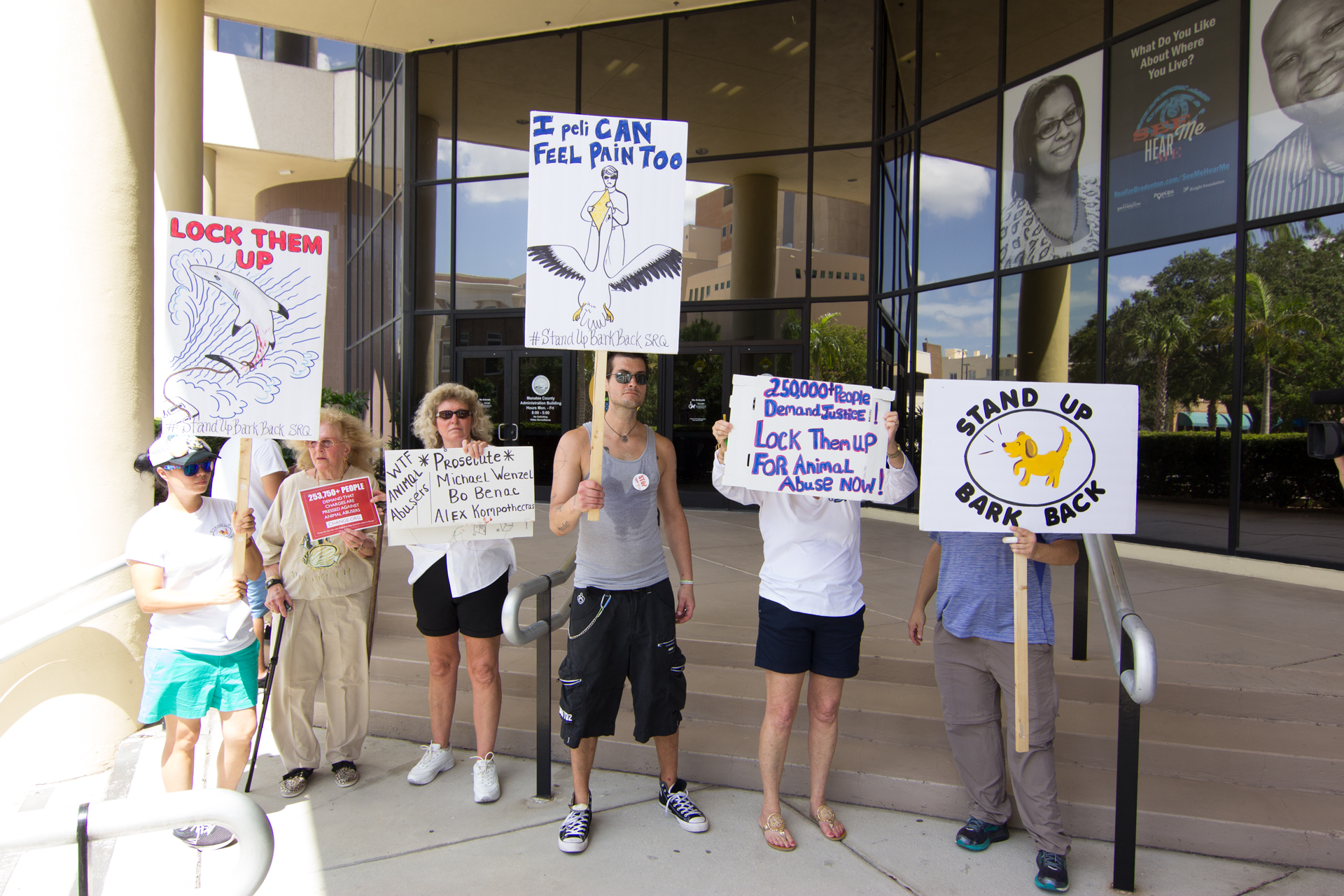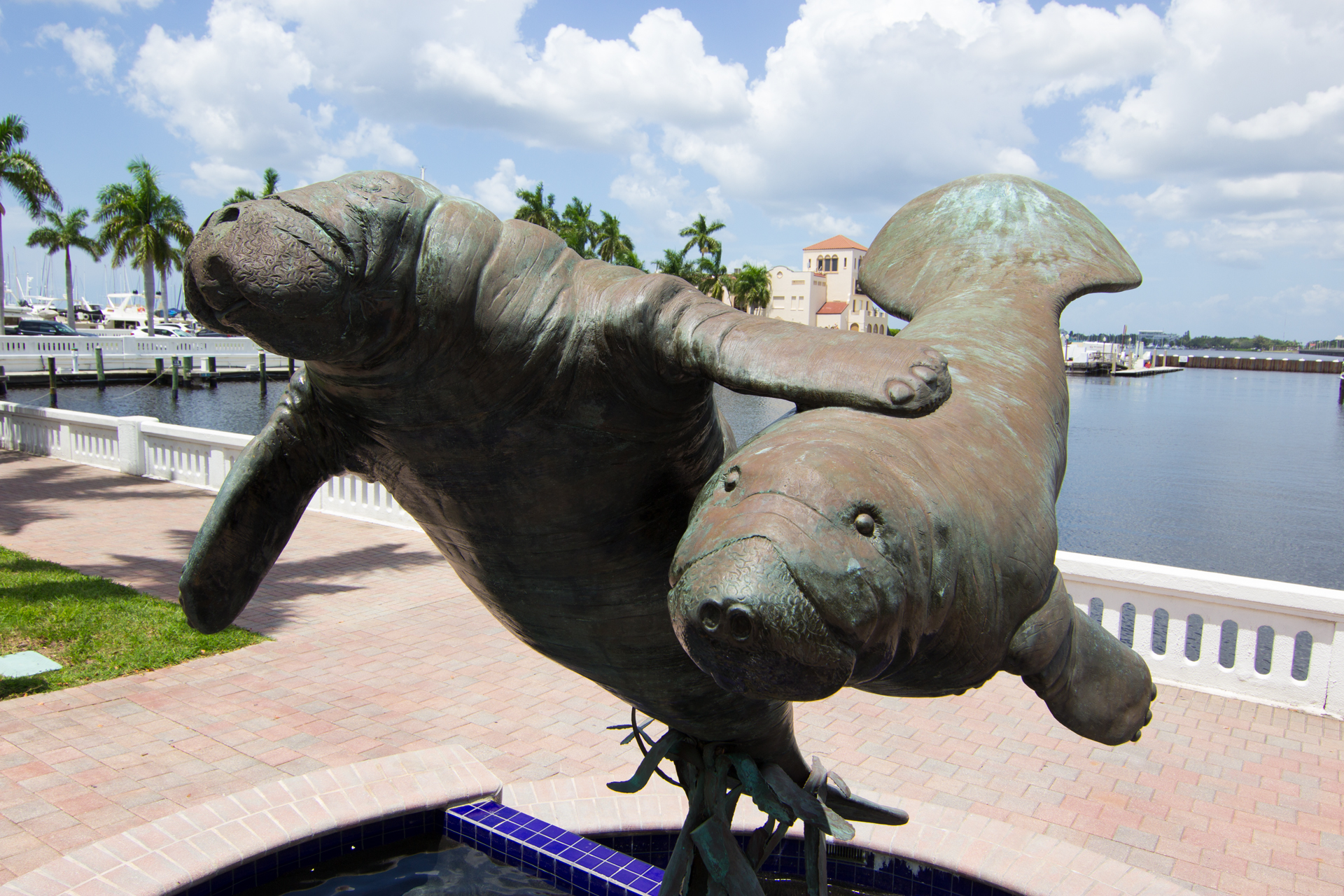 Media Links
Suncoast Animal Activists Submit Petition Against Shark Draggers
ABC Action News – Protestors call for arrest of men in viral shark dragging video
Herald-Tribune – Group delivers shark-dragging petition with 250K signatures
Bradenton Herald – Protesters deliver shark-dragging petition to state attorney's office
Bay News 9 – Group protests lack of charges in shark dragging video case