Modern art? Not really… behind these sheets of plywood lies a controversial Confederate monument at the Manatee County Clerk of Circuit Court. The monument was covered up in anticipation of a protest and rally. The employees even went home early today to avoid the whole fiasco… (that's probably the best part of this whole story, everybody likes getting outta work early).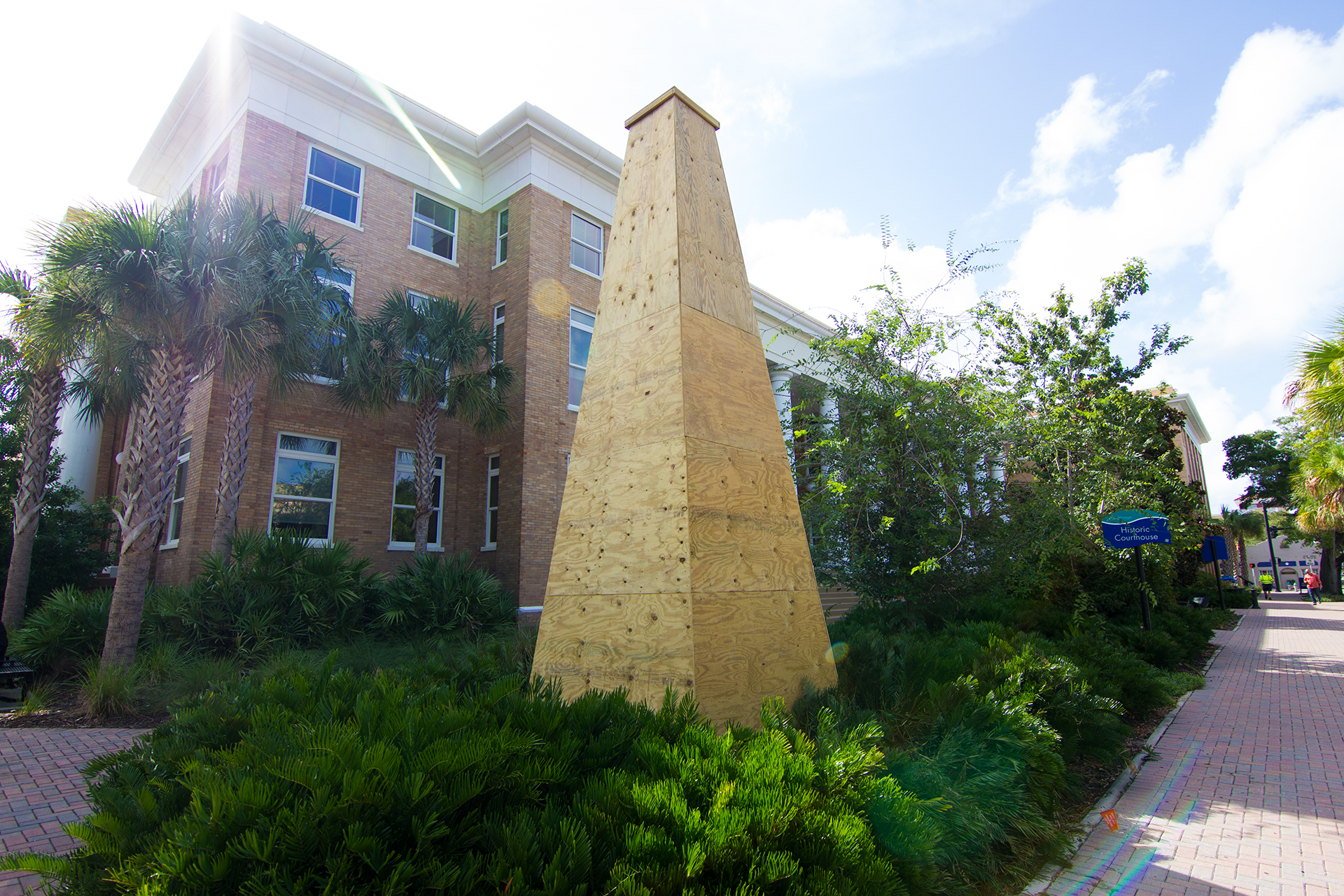 There's a push to remove the monument, and a push to keep it there. For now, the county just covered it up… kinda like when I push all my clutter and mess under my bed and promise to clean it up one day.
We're not picking sides, because well, we get in enough fucking trouble as it is, and this issue's too deep for a silly crime blog to pretend to have any interest in.
BUT, we are curious to see what the popular opinion is, so here's a poll:

Loading ...
The Bradenton Herald reports that the monument, which has a Confederate flag etched on one side and the names of Jefferson Davis, Stonewall Jackson and Robert E. Lee etched on the other sides, was unveiled in June 1924. The Judah P. Benjamin Chapter of the United Daughters of the Confederacy erected the monument after getting approval from the Manatee County Commission in March 1924.
You can read their whole article here:
Downtown Bradenton prepares for Confederate monument protest
Here's what it looks like uncovered: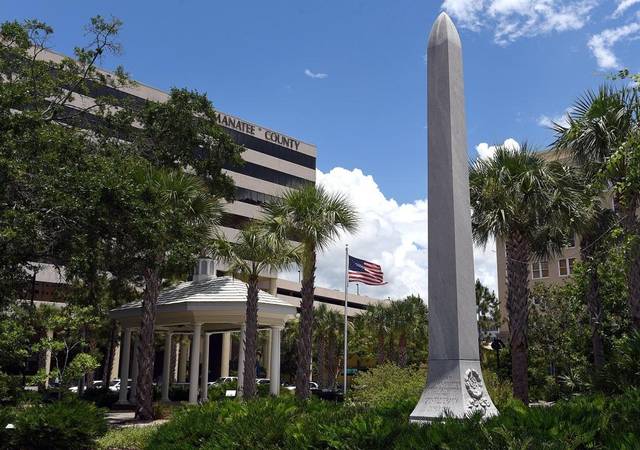 Later that day…
Debate over Confederate statue comes to Bradenton