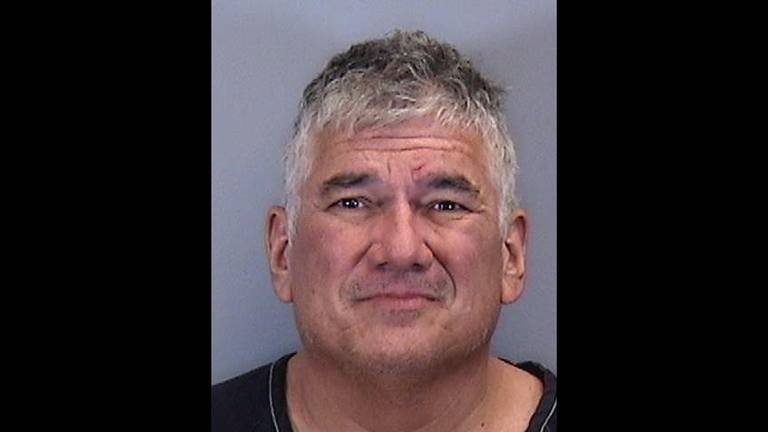 Manatee County (WTFF) – A Florida man pulled a gun on delivery men because his furniture didn't arrive on time.
"You know, I've shot people for less," he told them, according to the Manatee County Sheriff's Office, as reported by the Bradenton Herald.
55-year-old Mitchell Helton is now facing two accounts of aggravated assault for his actions on Saturday.
According to the police report, the delivery men tried to deescalate the situation by explaining how to file a complaint.
Helton's story was inconsistent, deputies noted. He said that someone was trying to enter his home, and that he retrieved his weapon to defend himself. He could not explain why he called Furniture Warehouse instead of 911 if he was actually in fear for his safety.