Hi, thanks for connecting.  I understand and respect the concerns of everyone seeing this situation unfold, and like everyone, am waiting to see the outcome of the various investigatory actions underway by authorities and the fact-finding they make public.
There has been no indication to our office that a second season is being considered, but we often do not know that kind of information until it's made public by the production themselves or their networks/distributors through press releases and the like.
Regarding the first season of this "Siesta Key" program that was shot here between March and July, there weren't any "monetary exchanges or agreements" with our office, and communications with the film commission — like all productions who inquire and who shoot on location here – were about permits and liability insurance as well as information about our county-wide cash rebate incentive program set out in detail here: www.filmsarasota.com/incentives .
The production team on the ground and their crew were very professional and filled out normal permits which were required to be on public property, provided proof of liability insurance and met all regulatory requirements along those lines.  The majority of the filming, though, seems to have taken place on private property and that does not require permits, just the private property owners' permission/consent and cooperation.
To date, they wrapped in late July but they have not filed any paperwork to apply for any rebate (see link above) of qualified spending regarding the series shot here for the MTV program. I think there were ten total episodes filmed, but it might be only 8 – again, I don't have any incentive application to indicate the final outcomes of total local production spending, which is what they'd communicate to us with documentation if they were going to file.
I hope this is helpful.
Sincerely,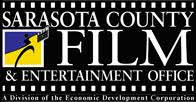 www.filmsarasota.com
TOLL-FREE: 1-888-ROLL-SRQ
(941) 309-1200
That message was in response to our original email below:
Could you please tell me if MTV has any plans to film a second season of Siesta Key?
Please also send any records of communication between the Sarasota County Film & Entertainment Office (part of the Sarasota County Economic Development Corporation) and MTV (or parent companies such as Viacom) in regards to monetary exchanges or agreements of any sort. This could include permitting, financial incentives offered from either party, and all signed agreements.
Fla. Stat. sec. 119.011(1) (1995) allows public access to all public records. Please send this information as quickly as possible… we understand you are very busy, if there's anything we can do to help, please let us know.
There's a petition gathering steam to get this show cancelled, in response to the animal abuse committed by its star, Alex:
https://www.change.org/p/mtv-petition-to-have-the-tv-show-siesta-key-removed
Looking forward to working with you as we unravel this incident.
Thanks!
WTFFlorida.com