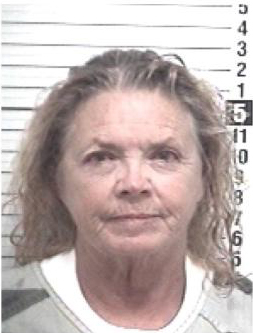 Panama City (WTFF) – An argument in North Florida between a mother and her son led to a shooting.
66-year-old Priscilla Ann Ethridge was charged with aggravated assault with a firearm and jailed with a $2,500 bond as a result, according to WJHG and The Gainesville Sun.
On Sunday night, the two were arguing at home.
The 46-year-old son still lives with his mom.
He peddled off on his bicycle to escape the drama.
The mom believed he stole her cell phone, so she grabbed her .22 revolver and hopped in her vehicle to chase him down. According to a nephew, the enraged Florida Woman said before she left:
"I'll be damned if I let him have the last word."
She caught up with the supposed phone thief. Priscilla told officers that her son grabbed the side of the car where the window was rolled down. Her son told the officers that his mom rode up yelling about her cell phone. According to his his story, she said she was going to shoot him.
She fired one shot to "scare" him.
Her phone was later found plugged in at home, where it had been the whole time.
Nobody died. Nobody got hurt. Nothing else to report.