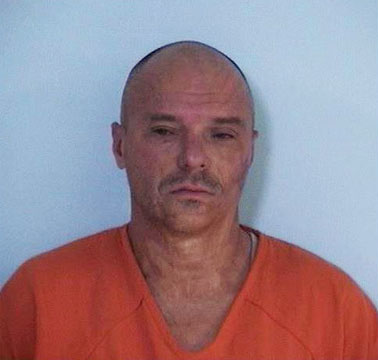 Walton County (WTFF) – Florida Man was arrested after a witness identified him as the man who stole a package from the victim's porch.
Tim Porter, a 42-year-old Florida Man from Panama City Beach, was driving around in his white Chevy pickup truck on Wednesday evening. The truck was fitted with a white deep freezer, as he's a steak salesman.
A few days ago he stopped at a residence in Santa Rosa Beach on S. Church Street and drawled, "Hey, y'all wanna buy some steaks?" or something along those lines.
He returned on this very Wednesday to the same home and found a cardboard box outside. He rang the door. Nobody answered, so he grabbed the box and walked off with it, returning to his truck. The homeowner was inside watching the whole time.
Walton County deputies were able to find the truck after calling several delivery companies and pinpointing this one via some detective work, according to mypanhandle.com.
The next day, a couple of off-duty deputies driving west towards Destin spotted the Florida Man and his truck. He pulled into Walmart (of course) and was approached by WCSO and Okaloosa County Sheriff's deputies. He said something like, "Awww shucks… yup, that was me, y'all caught me," and was arrested for burglary and petit theft.
The stolen property was returned to the victim.