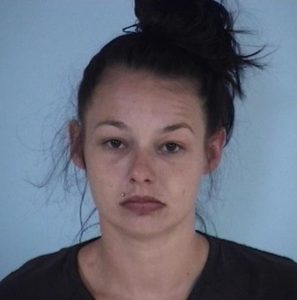 Santa Rosa Beach (WTFF) – A Florida woman was arrested  after spray painting her boyfriend's full name at a park.
28-year-old Brittany Ann Clenney is from DeFuniak Springs.
She decided to profess her love at Pilcher Park by spray painting her boyfriend's name with purple paint. Because she's from Florida, she wrote out his entire legal name.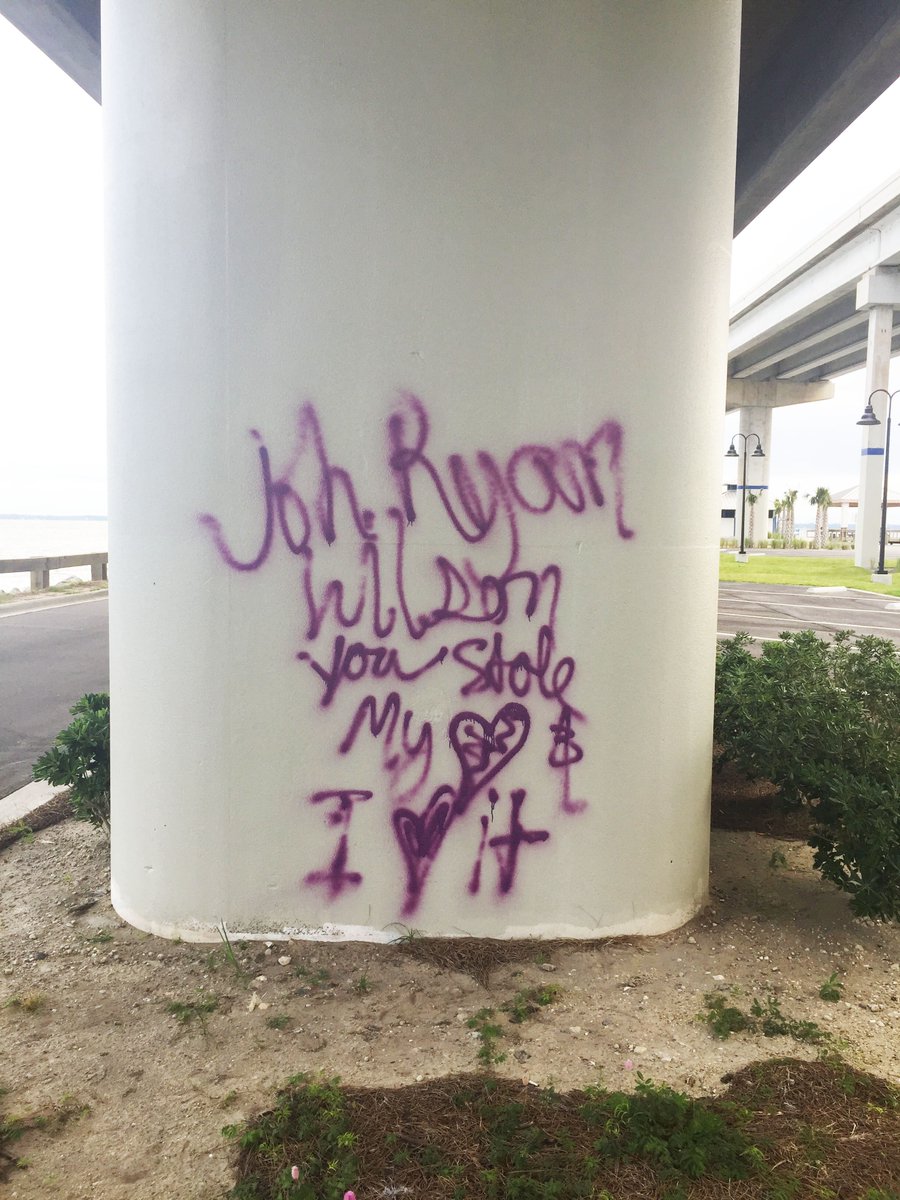 Deputies showed up Tuesday morning as a county employee was cleaning it up. They found hearts and smiley faces sprayed sloppily onto bathroom walls, piers, and one of the columns to the Clyde B. Well's Bridge.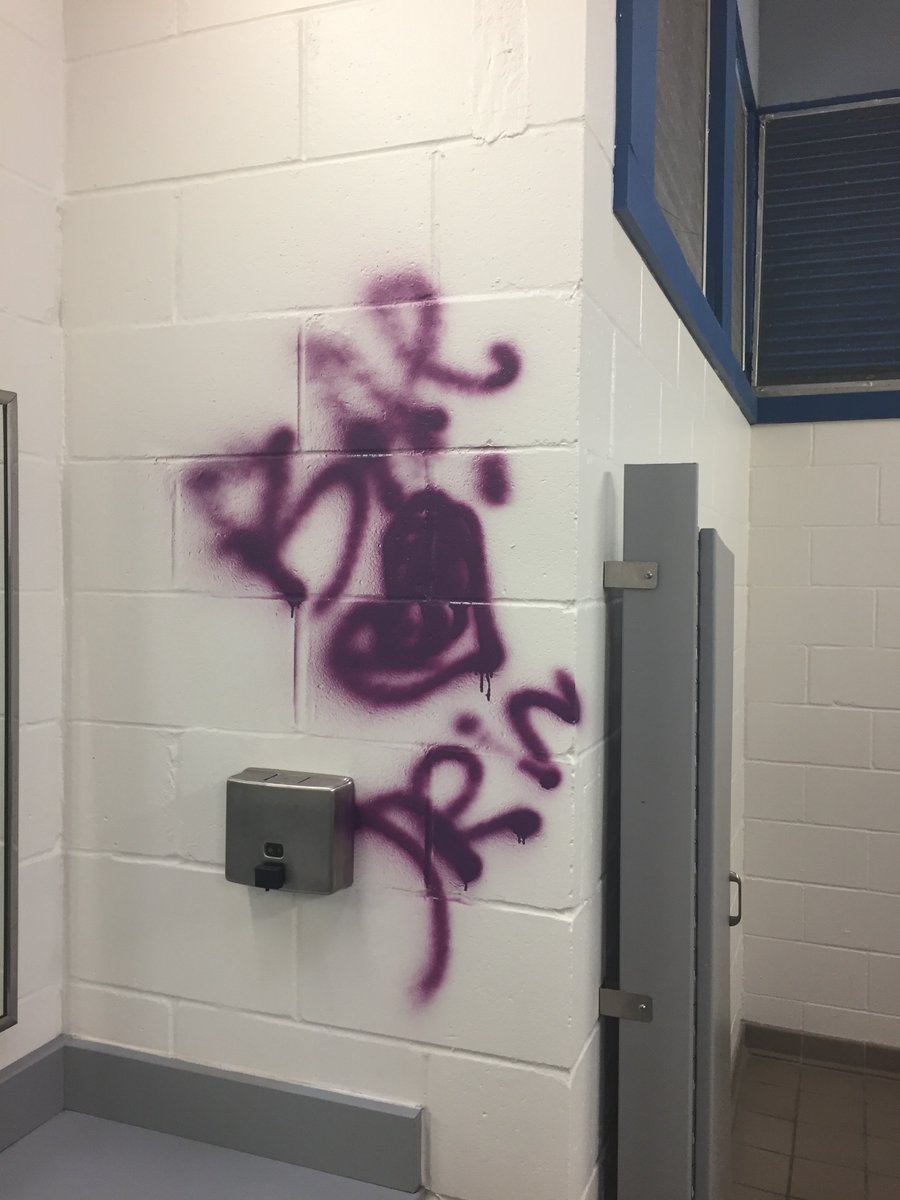 Ain't love grand?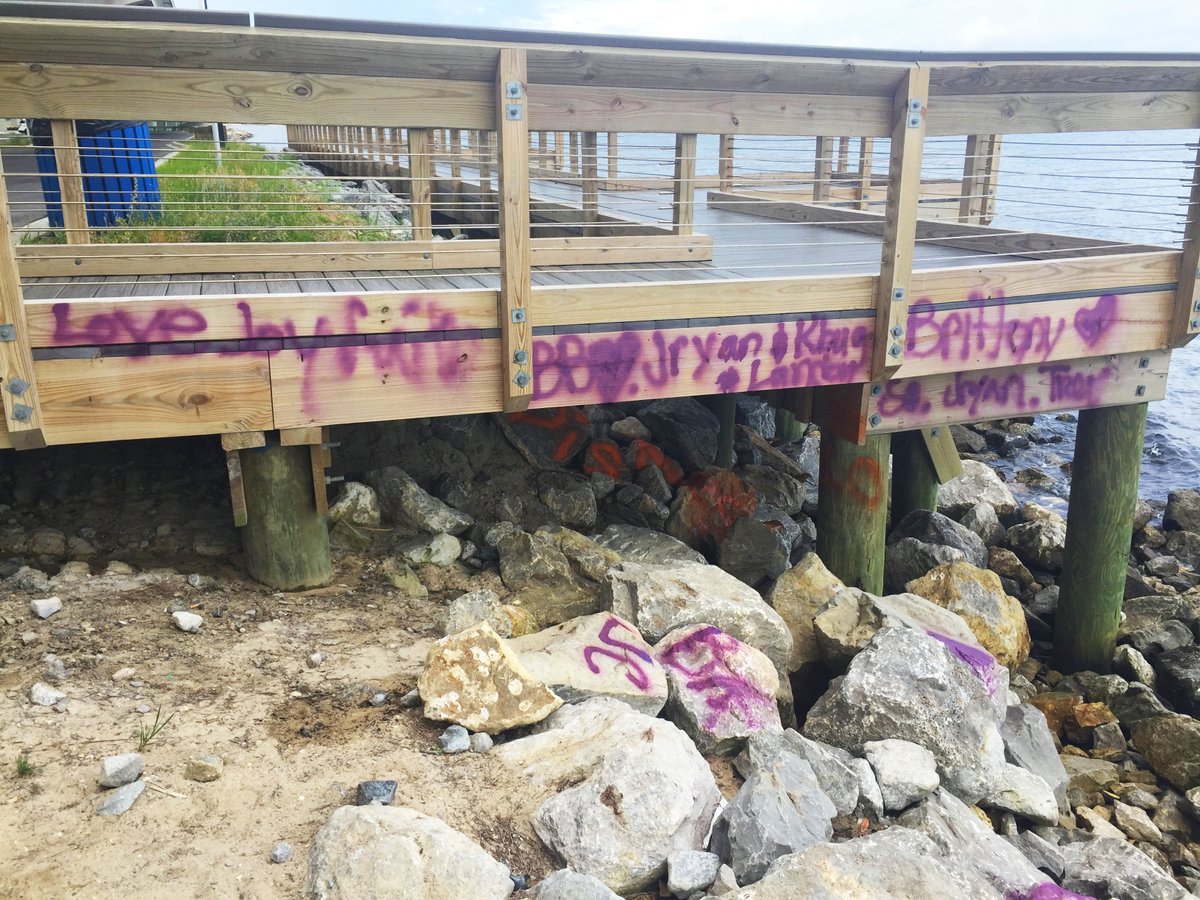 Deputies showed up at her home on Caswell Drive.
She still had paint on her left forearm, the Walton County Sheriff's Office reports.
She was arrested and charged with felony criminal mischief.
Also worth mentioning, mypanhandle.com rather retardedly spelled the possessive form of boyfriend like the plural form: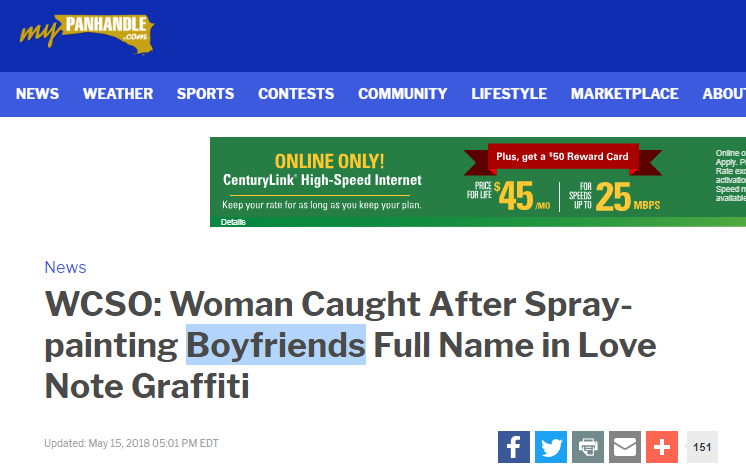 They also majorly downsized the images so they look like absolute shit, for no apparent reason.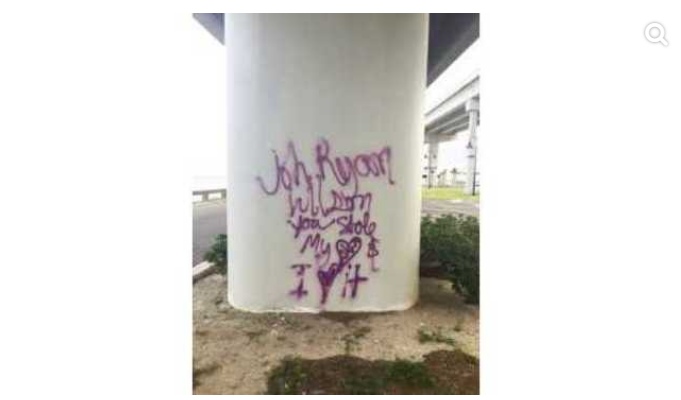 WTFF News is proud to be Florida best worst news site. While our journalism is shitty, apparently we're still better than most.