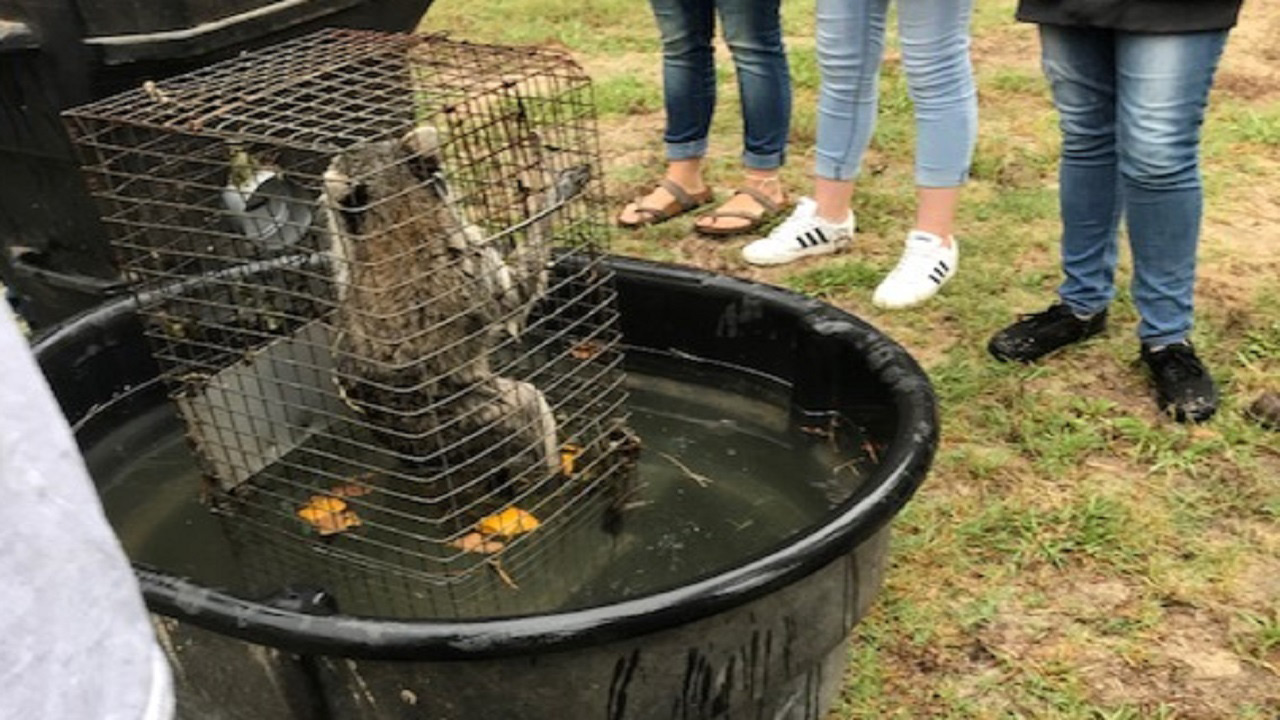 Ocala (WTFF) – A teacher at Forest High School reportedly drowned two raccoons and an opossum in a large bin while students were forced to watch and assist.
The agriculture teacher, Dewie Brewton, threatened students who took video of the tortuous act with a referral. One student who took a video showed his mother. She went to Click Orlando and told the story of what happened that Monday.
We started a petition to demand that the school fires him, and that criminal charges are pressed against him for his acts of animal cruelty.
Her freshman son came home in tears because of the killings. She stated in the interview that "one of the raccoons ate a chicken," implying that was the teacher's reason for drowning it.
It was later reported that the two raccoons and opossum were killed "just for sport."
"It made me sick. It made me sick to my stomach. It's terrible. It still does make me sick to my stomach," said the mother.
Pictures and video recorded by the students reveal a raccoon trapped in a metal cage and placed into a garbage bin that was slowly filled with water.
"When the raccoons tried to come up for air they had metal rods and they held them down with metal rods and when the raccoon would try to pop its head up they held water hoses in its face to drown it," the mother said.
The raccoon's snout can be seen sticking just above the water at one point, reaching for air. A censored version of the video was released by Click Orlando:
"Why is he not fighting?" asks one of the curious students in the video.
An FWC spokesperson said:
"While law enforcement tells us the teacher did not do anything illegal, his actions before students are certainly questionable. Until our investigation is complete, I cannot share further details. The district is determining the status of the teacher at this moment."
The agency continues to investigate. It's up to the state attorney's office to decide if there will be criminal charges.
The teacher is on paid administrative leave as of Tuesday afternoon.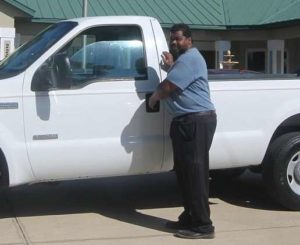 ---
A post made by Forest High School FFA Alumni blames "the media" for escalating the situation.
"He is a man of faith and has always provided the wisdom and guidance needed for his students to succeed," reads the post, defending Dewie Brewton.
Many comments were made in defense of the Ag teacher, in typical Ocala fashion:

They're deleting any comments that disagree with their side of the story.
Animal abuse is unacceptable on all levels, but especially at a school.
If you're upset by this cruel act and want disciplinary action taken, please contact the school:
Forest High School
Phone: (352) 671-4700
Mr. Dewie Brewton is the teacher in the video.
Address: 5000 SE Maricamp Rd, Ocala, FL 34480
Principal: Brent Carson – [email protected]
UPDATE: Dewie Brewton has since retired, according to WESH. He submitted a signed letter indicating his retirement effective immediately on Thursday, May 17, 2018. He has been the agriculture educator there since 2006.
UPDATE: State Attorney Brad King announced that no charges will be pressed.
Please sign and share this petition: