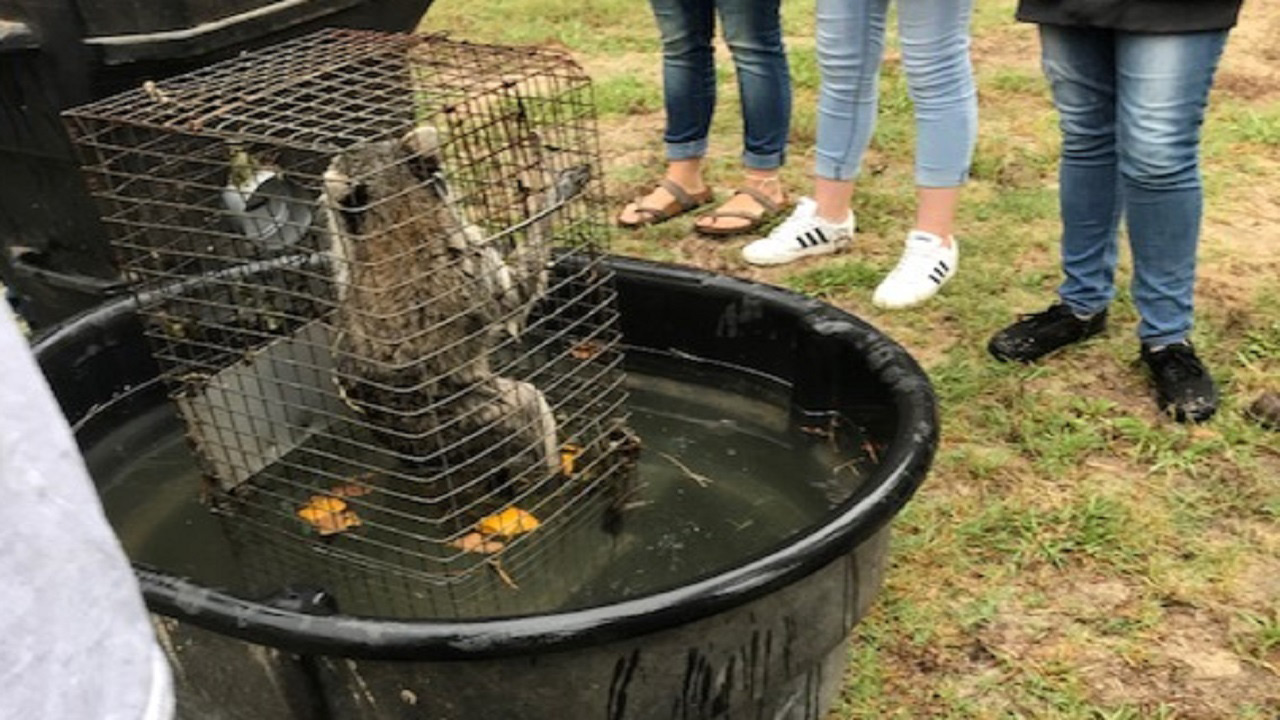 Ocala (WTFF) – The State Attorney's Office announced that no criminal charges will be filed against Dewie Brewton, the high school teacher who made students watch and help as he drowned several animals during class.
Their decision defies the wishes of over 170,000 people who signed a petition demanding that Cruelty to Animals charges are filed against the teacher.
Even though Dewie Brewton's actions explicitly violate Florida Statutes, our elected officials are simply choosing not to press charges. Drowning is not an acceptable form of euthanasia, according to state law. Sadly, elected officials doing the opposite of what we want is standard practice. There is outrage, but little surprise.
You may try contacting SAO5, but they will just ignore you, as they did to us.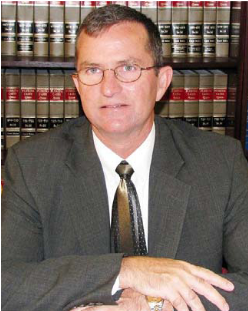 You can vote them out if you're not happy. Brad King has been State Attorney since January of 1989. Remember State Attorney Brad King and his Assistant State Attorney Toby Hunt when it comes time to vote. The Primary Election takes place on August 28, 2018, and the General Election on November 6, according to VoteMarion.com. Florida is a closed primary state, which may affect your ability to vote.
Bradley E. King is up for reelection in 2020, according to the Marion County 2017 Voter's Guide.
His phone number is listed as 352-671-5800 according to sao5.org under the Marion County office in Ocala. Feel free to call him out for his failure to uphold the law.
Public officials will keep defying our wishes as long as we pretend that it's OK. Everyone should be held accountable for their actions, so it's up to everyone to call out injustice and dereliction of duty, even when it's rampant and seemingly unstoppable.
---
Donate to the cause:
Since money talks, and everything else walks, let's play by their rules. Please help Marion County voters find this story by making a donation that will be used to purchase advertisements. We will use 100% of the money towards exposing Brad King.
---
A well-written post by Bill Turner reiterates how important it is that we remember the actions of these politicians when it comes time to vote again:
I have to admit this surprises me but due to Mr. Brewton's history as a teacher for over 30 years and his relationships with his students I expected it in a way. The Article starts with "Mr. Brewton did not intend to torture or torment these animals" but In the end he and his students did and broke the law in doing so. I don't believe Mr Brewton is a bad person but his demonstration of common sense in this act is frightening since he has been a teacher for such a long time. This wasn't only a failure of his inability in not securing the chickens in a chicken coop strong enough to protect the students chickens but in not giving the students the option of taking the Racoons out to the forest and releasing them. Because racoons are listed as nuisance animals to their chickens he felt justified in drowning them with his students. Now the possum was of no danger to his chickens but since he was in a trap so he was drowned too. Now in this article there was an interview with a FWC official where Mr. Brewton asks the FWC Officer if his drowning of these animals was cruel and the FWC Officer was under the impression drowning was neither cruel or inhumane. When your FWC Officer doesn't know the law then you also have another case of ignorance.

Now for our State Attorney Brad King and his Assistant State Attorney Toby Hunt not choosing to prosecute even though the law states that drowning isn't an acceptable form of getting rid of a nuisance animal because the case may be weak because of a lack of willing witnesses even with a video is a sad commentary on their lack of faith in the jurists and have decided to judge his guilt themselves. The message their decision to not prosecute seems to send a bad precedent. I hope when the men of the States Attorneys office come time for reelection that the voters ask themselves that this is how they wish to be represented.

My children went through the FFA course at Belleview Middle and High School and the leaders showed how to raise livestock and poultry in the most humane way possible and when faced with these challenges this would never have been an option. In the end my concern is what message has Mr. Brewton's students learned about life and death. 
Assistant State Attorney Toby Hunt explained the office's decision to not press charges in a lengthy "decline to file" letter on Friday, reports Gainesville Sun.
"Mr. Brewton explained that the most humane way to dispose of these nuisance animals was to drown them," Hunt wrote. "He was clear that he never intended to be cruel, or vicious, nor did he intend to torment or torture the animals."
While he may not have "intended to be cruel," he still broke the law. Many people "never intended to be cruel," but that should never be a get out of jail free card for those who directly violate Florida Statutes. That's a terrible precedence to set. It means that some are above the law, while others aren't.
His email address is [email protected]
He was also featured in a petition from New Port Richey, where he ignored evidence and failed to charge a gunslinger for manslaughter: Justice for Katherine Bryan Hoover and Baby Rehlin
Ashley Moody endorses him.
She's running for Attorney General of Florida, and is "qualified" by Pam Bondi.
We may feel powerless, but the internet is changing things. Share this article. Remind yourself and others to vote against those who have proven they don't care about us or the law.
---
Related Articles:
The Difference Between Euthanasia and Torture, Morally and Legally
Ocala Teacher Drowns Animals During Class "Just For Sport," Makes Students Watch and Help
More in the news/media:
https://www.clickorlando.com/news/charges-wont-be-filed-against-florida-teacher-accused-of-drowning-raccoons
https://www.care2.com/causes/no-animal-cruelty-charges-for-teacher-who-made-students-drown-raccoons.html
https://www.psychologytoday.com/us/blog/animal-emotions/201806/what-if-two-raccoons-drowned-florida-students-were-dogs