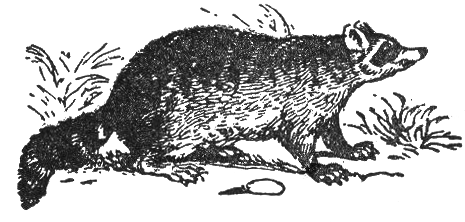 A video surfaced of a teacher, Dewie Brewton, drowning a raccoon during school. No charges were pressed, he wasn't fired, and there actually people defending his actions.
Ocala Teacher Drowns Animals During Class "Just For Sport," Makes Students Watch and Help
Morally, it's pretty obvious that drowning a living creature to death is wrong. Morals are not objective though, as each person has their own definition of morality. We must use hard facts when expressing our belief that drowning an animal is inhumane, and also illegal.
Florida Fish and Wildlife (FWC) states that "live-captured nuisance wildlife must be released legally or euthanized humanely within 24 hours of capture or trap inspection." They refer to the American Veterinary Medical Association Panel on Euthanasia for guidelines.
The guidelines set by the AVMA explicitly prohibit drowning as a means for euthanizing an animal.
On the last page of the AVMA Guidelines for the Euthanasia of Animals: 2013 Edition, Appendix 3, it states:
"Drowning is not a means of euthanasia and is inhumane."
Florida Statutes 828.24 states:
"No person shall kill an animal in any way except by an approved humane method."
That section is part of 828.12 Cruelty to Animals, which states that "a person who […] kills any animal […] in a cruel or inhumane manner […] commits animal cruelty." The guidelines referenced by the FWC clearly state that drowning is "inhumane."
So there you have it. What Dewie Brewton did was illegal.
Please sign our petition demanding that Dewie Brewton is charged criminally, and also fired from his job.
The good folks at Project Coyote believe that raccoons are not to blame with an incident like this and that the onus is on property owners, farmers, and ranchers to implement good animal husbandry techniques and humane livestock protection solutions. They are stumped as to why an AG department wouldn't build a predator-proof chicken coop.
They offer nonlethal solutions to reduce conflicts on their website ProjectCoyote.org, including proper fencing and easily built cages.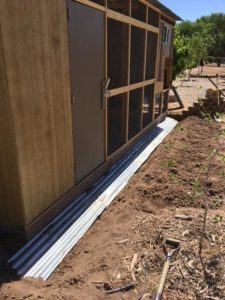 This incident should make a national example of how to be a responsible chicken owner.
UPDATE: Dewie Brewton has since retired, according to WESH. He submitted a signed letter indicating his retirement effective immediately on Thursday, May 17, 2018. He has been the agriculture educator there since 2006.
It's up to the FWC to present the evidence to the Fifth Judicial Circuit state attorney's office, who will then decide whether to press charges or not. The Marion County Office of the State Attorney was not able to provide our assistant with any information regarding the incident, and declined to answer whether they expect charges to be pressed.
The FWC, in our opinion, remains committed to prosecuting animal abusers. They helped WTF Florida push for the indictment of Michael Wenzel and his buddies, who all tortured marine life. We expect they will gather the evidence and present a strong case against Dewie Brenton, and that the Fifth Judicial Circuit state attorney's will press charges and prosecute Dewie Brenton to the full extent of the law. This expectation is supported by our petition, and by the watchful eye of the public.
---
Image source: https://commons.wikimedia.org/wiki/File:NSRW_Common_Raccoon.png