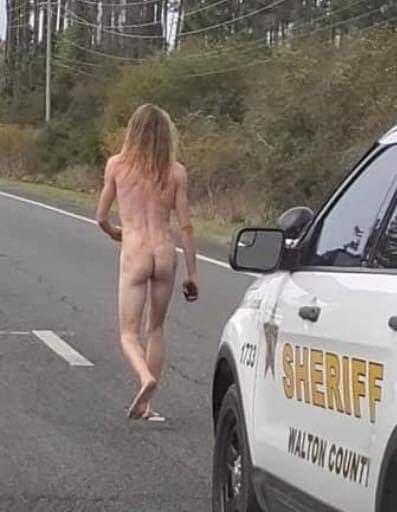 Just a dude walking around butt-naked on US 98 in North Florida. Not really news, but whatever, it's a good photo with the cop car in view and all. Represents our people well.
Whoever runs the Walton County Sheriff Facebook page had a good sense of humor about it, writing:
PUBLIC SERVICE ANNOUNCEMENT
✔️Yes, WCSO is aware of the naked male walking on US 98 near Inlet Beach.
🚫NO, he was not on Spring Break.
✔️Yes, he was transported to a local hospital.
🚫No, he was not arrested.
✔️Yes, you should encourage your kids not to do drugs.