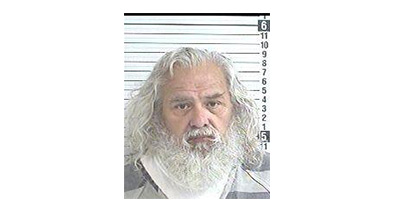 Panama City (WTFF) – A Florida man was busted with about 90 pounds of panties while being served a warrant.
Isitro Lee Sanches is known as "Santa Claus" in his trailer park, according to NWF Daily News. Last year he was convicted of several charges after "breaking into a neighbor's home to leave her notes and panties he wanted to see her wear."
Bradenton Herald reports that the 58-year-old Florida man was charged with stalking, burglary of an occupied dwelling and three counts of burglary of an unoccupied dwelling.
Sheriffs found a "large quantity of female underwear" in his trailer, including those of the victim's. Apparently there too many panties to count, so they just weighed them.
You can read more about the April 19, 2017 incident on the Facebook page of the Bay County Sheriff's Office:
The Bay County Sheriff's Office responded to a residence on Kimbrel Avenue on January 17, 2017, in reference to a stalking complaint.

The victim complained of finding ladies underwear left in her unlocked vehicle on January 14, 2017, and then on January 17, she found ladies underwear left on the railing on the front porch of her home. In both incidents, handwritten notes to the victim were left with the underwear. The notes were written by someone who had some knowledge of the victim and expressed a desire to see the victim wearing the underwear.

An investigation was opened into the case. On March 3, 2017, the victim's home was burglarized. The victim found a hand written note inside the residence, some of her underwear removed from her bedroom, and some underwear stolen. The victim reported finding the stolen underwear on her porch.

During the investigation a number of suspects were interviewed, evidence collected, and items sent to the Florida Department of Law Enforcement for analysis which did not return conclusive results as to a possible suspect.

On April 13, 2017 the boyfriend of the victim was at her residence while she was at work and her vehicle gone from the home. The boyfriend heard someone enter the residence and he then confronted a male neighbor of the victim in the kitchen of the home. The suspect fled the scene into the woods but a BCSO deputy was able to locate and arrest the suspect, who was identified as Isitro Lee Sanches.

Sanches would not answer any questions but investigators were able to speak with family members about the suspect's behavior. Consent was then provided for a search of the residence in which Sanches lived, which resulted in locating items belonging to the victim. Also found was a large quantity of female underwear consistent with the size, brand, and style recovered by the victim in and around her residence.

Isitro Sanches, age 58, of 420 Kimbrel Avenue, Panama City, was charged with Stalking, Burglary of an Unoccupied Dwelling (3X), Burglary of an Occupied Dwelling.

-30-

Prepared by R. Corley
Information by Inv. C. Coram
Approved by Chief J. Heape