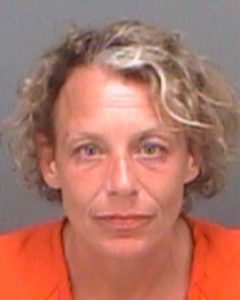 St. Petersburg (WTFF) – A Florida woman was arrested at Tropicana Field after allegedly trying to start a paper towel holder on fire.
On Friday, during the third inning of the The Rays vs. Toronto Blue Jayson Friday, 50-year-old Lisa D. Walker reportedly "attempted to set fire to the paper towel holder using a lighter," according to St. Petersburg police (tampabay.com).
Lisa Walker is from Clearwater, making her a Trampite.
She was arrested for disorderly intoxication and possession of marijuana.
Obviously the drunken rage dominated and overpowered the peaceful high, because the Florida woman "appeared to be intoxicated," as most creatures at sports events are.