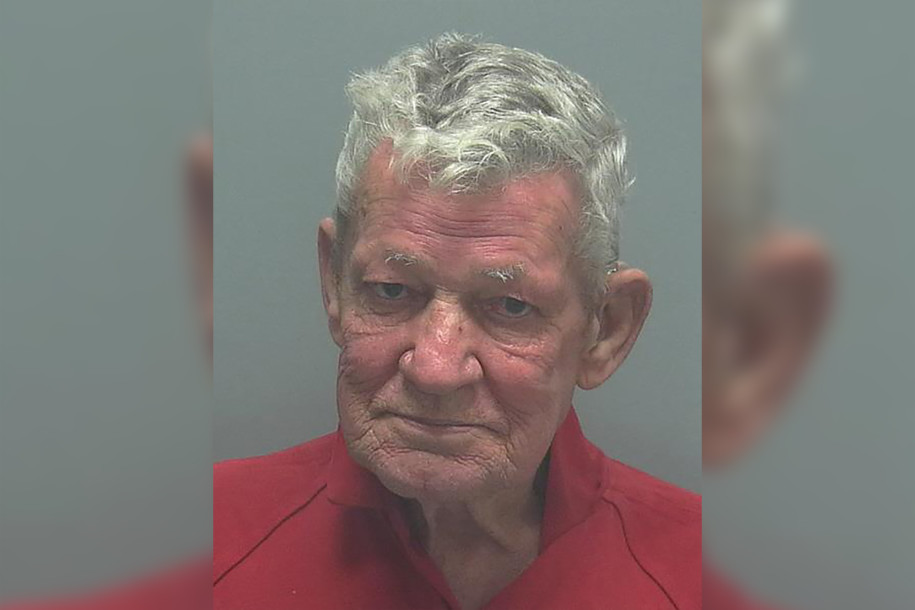 An elderly newlywed who told police he had yet to consummate his marriage allegedly shot his wife in the butt for refusing his advances.
Donald Royce, 76, of Lehigh Acres, Florida, admitted to authorities that he shot his wife after an argument about the couple's sleeping arrangements. Royce told deputies from the Lee County Sheriff's Office that the couple had been married since August but had yet to solidify their union in the bedroom.
"I shot her and the gun is in my room," Royce told responding officers.
Royce later claimed he never intended to shoot his 62-year-old wife, saying he just wanted to scare her by shooting the mattress. She was rushed to Lee Memorial Hospital with gunshot wounds to the hip and buttocks.
The woman — now back at home recovering from two gunshot wounds — described her living situation as a "nightmare." She had dated Royce for six years before they decided to get married — but she never thought he was capable of such violence, she told WFTX.com.
"Holy cow, that's ridiculous," Bailey told the station. "A grown adult having a temper tantrum about sex."
Royce, who was arrested Sunday, remains in custody at a jail in Lee County. He has been charged with one felony count of aggravated battery with a deadly weapon.
A judge set his bail at $100,000 and he's next due in court on March 6, jail records show. It's unclear whether Royce has hired an attorney.
Source: nypost.com (Warning: pop-up advertisements and scammy scripts will completely destroy your computer if you click this link)