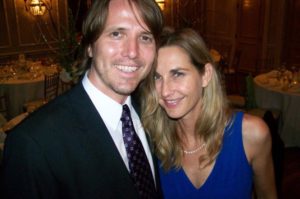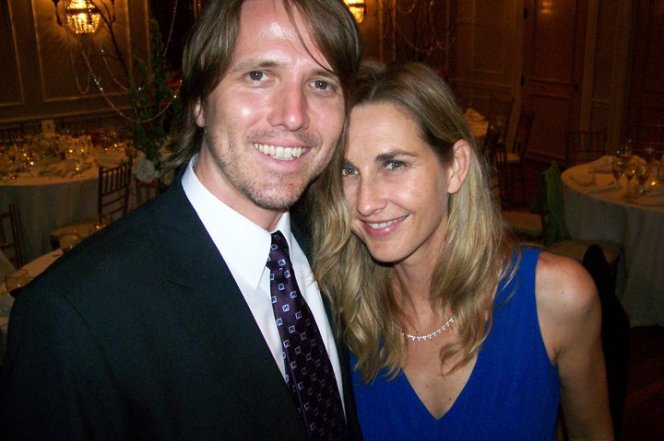 A popular Florida school teacher and "soccer mom" fatally shot herself after she tried to kill her husband during a botched murder-suicide, according to reports.
Holly Fisher, 46, a mother of three, went on her rampage at 12:23 a.m. Saturday inside the North Port house she shared with her husband, Jason "Chase" Fisher, also 46, the Herald Tribune reported.
Her husband was wounded in the hand and chest and rushed to a local hospital, where he was listed in stable condition, the paper said.
Holly Fisher, a sixth-grade teacher at nearby Heron Creek Middle School, then turned the gun on herself.
Holly and Jason Fisher when they first got engaged.
It was unclear what prompted Fisher to go off the rails or whether the couple's three kids were present.
Jason showed no animus toward his wife in a statement he made to the North Port Sun newspaper from his hospital bed after being shot.
"I just want to address that my wife and I deeply love each other and regardless of what has happened, that love persists," Fisher said.
"My wife was a beautiful person and will be remembered for the wonderful things she has done. Hundreds and hundreds of lives have been touched by her," he added.
Holly Fisher, 19-year veteran instructor in the Sarasota County School District, was also remembered fondly by Heron school officials.
"Our entire school community is saddened by this tragic loss," Principal Matthew Gruhl said. "We all loved Ms. Fisher; she was a great teacher. She will be deeply missed by our students and staff."
Her father, Ed Morgan, told ABC 7 Sarasota she was "a soccer mom, volleyball mom, cross-country mom" and a "track mom."
Source: nypost.com