Everyone is INNOCENT until proven guilty.
Don't judge too quickly.
Compiled from the arrest affidavits processed on May 2 and 3, 2018.
Thank you Lake County Sheriff's Office.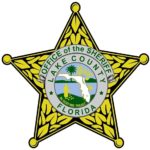 May 2, 2018 Arrests:
---
Tavares – Trespassing on Construction site – A homeless Florida man, Ruben Collins, 43, was arrested on trespassing charges near Nightingale and Salk. He had a warrant out for multiple burglaries. He spontaneously told the arresting officer, "Man that's not right, I brought the tools back to him." On May 1 he allegedly stole some tools, a television, and a fridge from Florida Hospital Waterman in Tavares. Arrest records indicate a Grand Theft Motor Vehicle charge from another case, though it's not clear from exactly when.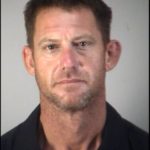 ---
Groveland – Liquid THC, Paraphernalia – 23-year-old Keaton Shine got busted with a vape pen. A female was "slumped over with her head down" in the drivers seat of a vehicle while he was inside Sunoco. An officer checked on the woman and noticed her "slurred speech" and glazed eyes. Keaton came out of the store into the passenger side of the car. That's whey they both agreed to a search, because the officer smelled marijuana.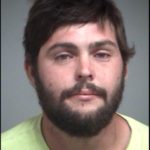 ---
Mount Dora – Domestic Abuse – Shirley Anderson, a 70-year-old woman born in Zellwood, was arrested for allegedly grabbing her daughter by the hair and pushing her against the wall, knocking her to the ground. Her daughter has lived there "on and off over the last couple years." She reportedly does not pay rent or help with grocery money. Shirley "had enough" when she saw her daughter open one of her grandchildren's juices.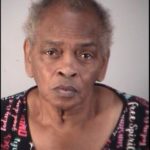 ---
Groveland – Weed – Typical Florida driver Brittany Hill, 23, got busted with a little weed because she backed into a curb and ran a stop sign leaving a Dollar General around midnight. She got pulled over and refused to present ID or insurance, reportedly. As the cops were searching her vehicle and discovering stems, leaves, and a blunt, she "began to state that the police are harassing her, and began yelling multiple racial slurs" to three officers, according to the affidavit. Her boyfriend came out "being disruptive and obstructing" the investigation. He was detained and released without further incident.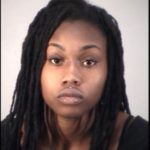 ---
Clermont – Retail Theft – Orlando-born Phillip Warr, 32, got busted carrying a bright pink bag full of 9 action figures from the Target at 2660 E. State Road 50 around 8:40 pm. He used the self checkout and only paid for the pink bag and two miscellaneous items. All 9 of the "Dragon Ball Z" action figures were valued at $8.00 each. He used the self checkout and just bought the pink bag and a couple small items, not paying for the action figures. He has three priors for failure to appear in court. If it wasn't already apparent, he was born in Orlando.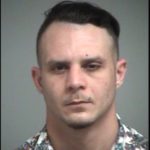 ---
Clermont – Possession of Marijuana With Intent to Distribute w/in School
A 12-year-old Florida boy is facing felony charges for selling weed at school. Wednesday, around noon, the assistant principal at East Ridge Middle School "was informed" that a kid was trying to sell marijuana in the bathroom. She asked him "if he had anything on his person that he should not have at school" and he pulled out a "fruit roll up package" containing a "partial black cigar package" and a "plastic shopping bag," both of which contained marijuana (which tested positive).
According to the assistant principal, the boy started crying and said he was "going to be in so much trouble." He told the principal that his brother borrows his backpack sometimes, and that he "found his bookbag outside" and went to school. His friend at school "told him he smelled like weed," so he looked inside the bag and found it inside. He "got nervous" and "put it in his pocket."
Four students told sheriffs that it took place in the 2nd floor bathroom before first period. They each claim that the arrested student "even informed them the bags contained 1.5 grams" while selling. One student "even exchanged money" but later changed his mind and "declined to purchase."
---
Mount Dora – Purchase of Meth, Solic. to Commit Sale of Meth, Use of 2-Way Dev. to Fac. Felony, Grand Theft – Statutory Property – 34-year-old Florida man Robert Knight was served two active warrants. The arrest affidavit states he was born in Weisbodon, Germany and is a homeless U.S. citizen. He did not comply with his drug and alcohol program and was discharged in 2017.
---
Clermont – Battery on Pregnant Female Domestic, Tampering with Witness – Arrested on a warrant from a previous felony domestic abuse case: 38-year-old Chad Carter. Born in Illinois.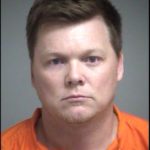 ---
Leesburg – Warrant: Stalking, Poss. Firearm by Felon, Writing Threats to Kill or DBH (2 charges) – 28-year-old Dexter Johnson was arrested for an active warrant. He's being held on charges of Domestic Battery (2nd offense) and Damage to Property Criminal Mischief over $200 under $1000. Dexter was born in Eustis.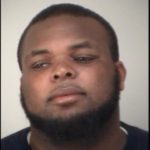 ---
Fruitland Park – Grand Theft, Fraudulent Use of Credit Card, Credit Card or Purchase; Obtaining Illicitly, Petit Theft – 18-year-old Karleigh Mullins is in jail with a $8,500 bond for an active warrant court case. She allegedly stole from a 2017 Ford in Fruitland Park a couple months ago, scoring a Michael Kors purse and a wallet full of credit cards and a debit card.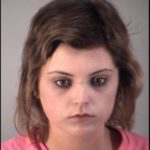 ---
Recommitted by Thumper Bail Bonds, per request of bonds man – Tamper w/ Evidence, Fail to Register Motor Vehicle, Weed, DUI 1st – Yamir Laracuente-Rivera, 32 – Appears to be a new charge for Failure to Appear: Trespassing – fail to leave property upon order by owner.
---
Lakeland – Failure to redeliver hired vehicle, Failure to return leased property – Kevin Anderson turned himself in after allegedly renting a Uhaul and dolly and failing to return them. He's a Jamaican-born Florida man.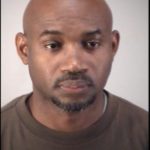 ---
Eustis – Warrant for Failure to Appear on a "Issuing a Worthless Check" charge – 76-year-old Willie Holmes. Born in Florida.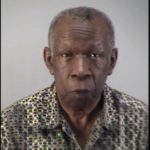 ---
Mount Dora – Failure to Appear: Driving while License Suspended Knowingly – 45-year-old Jose Velzquez-Ortiz is already out on $2,000 bond.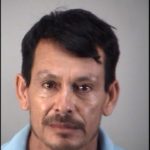 ---
Groveland – Failure to Appear: Marijuana (less than 20 g), Narcotic equip possess-and or use – 23-year-old Anthony Hernandez was arrested in open court on an active Capias case.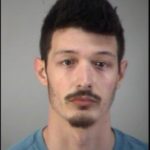 ---
Paisley – Simple Battery, Resisting Officer Without Violence –
Reportedly, 47-year-old Todd Steven Rose was driving his mother's vehicle with a female passenger, presumably his wife. According to the female passenger, he "started to grab the steering wheel" in motions to wreck it while screaming "I don't care if we die." She got out when they neared their residence and started walking home. Todd got out and ran towards her and fell on his face, resulting in a bloody lip.
When he finally caught up at the house, he "shook her vigorously resulting in a cut on her arm."
Her father called 911.
His story to the cops was that they got into an argument over "her wanting to buy drugs at a local bar." Upset, she "punched him in the mouth" and that's how he got the bloody lip. He wrote "I don't want to say anything" on the affidavit.
The female victim asked if she could get some headache medicine out of the vehicle. "I paid for that," snarled the Florida Man, "it's mine!"
The sheriff explained to him that "since they are married it is both of theirs."
She started walking towards the porch. Todd followed her saying that he "wanted all of his medications" and didn't want her to take them from him. The sheriff said that he would get the medications for Todd, but Todd kept "walking in an aggressive manner towards the residence." The sheriff reached his arm out to stop him and the Florida Man pulled away. Deputies pressed him against the vehicle and he tried to push off and get away.
Florida Man Todd kept resisting and pulling his arms away from the cuffs. He was warned of an impending taze. "I don't care!" was his reply. He got drive stunned (generally considered to be a pain-compliance technique that is a lesser quantum of force than deploying the probes). The wife screamed that he recently had heart surgery and the officer re-holstered his tazer. Todd cooperated after that.
Todd was born in Massachusetts and now lives in Lady Lake. His bond was set at $1,000.

---
Clermont – Failure to Comply Sexual Offender Registration Requirements (not providing phone information) – Alexander Riviera, age 28. A homeless transient who lives in the woods was arrested for not having any current phone numbers registered on his sex offender registration. The warrant was fulfilled at Walmart on John Lakes Rd. in Clermont. Records show that when he was 20 he got charged with a sex offense where the victim was somewhere between 12 and 15 (Florida Statutes 800.04-4a).  Born in Orlando.
It was not stated whether he had access to a phone or not.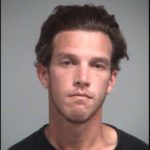 ---
Paisley – Failure to Comply Sexual Offender Registration Requirements – Julian Dsouza, 22. A homeless man was arrested for a "failure to comply with sexual offender requirements" warrant. He had a hit and run drug charge back in 2014, a driving with suspended license in 2017, and now this, per Lake County records. An affidavit of probable cause from the State of Florida reads that Dsouza was convicted of Lewd or Lascivious Molestation Victim under 12. Must register four times a year, but failed to register from January to March.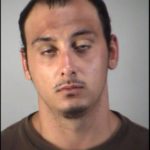 ---
Mount Dora – Warrant: Dealing in Stolen Property – Ethan Sistrunk, 27, Jacksonville-born Florida man.
---
Tavares – Grand Theft – A Florida woman was arrested at her home per a probable cause affidavit. Allegedly, 53-year-old Brunella Milano showed up a couple hours early for her dentist appointment and got a bridge installed. She complained about it and made a scene apparently, because the staff went to fetch the doctor. By the time they went back to see her, the Florida woman had already left. She did not pay for the $620 service, nor the $1,220 for the permanent bridge. Born in Massachusetts.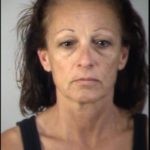 ---
May 3, 2018 Arrests:
---
Leesburg – Firearm/Ammo Possession by Delinquent, Crack Cocaine, Weed –
16-year-old Dataveion Johnson was busted on Crosby St. with a stolen hand gun (Glock 42, .380 caliber) containing 5 rounds of Hornady .380 ammo and one in the chamber, crack cocaine, and some weed.
Cops found him sleeping in his running car, "lethargic," and basking in the scent of a freshly smoked blunt. He told the cop that the car belongs to his cousin "Mario," but could not provide a last name.
The gun was found simply "resting in the front passenger seat," only "partially concealed by a seatbelt strap."
A quick search on Facebook reveals the profile of a Dataveion Johnson who lives in Leesburg, Florida. While not officially confirmed, it's very probable that the profile belongs to the arrestee. The birthday matches that of the arrest affidavit. He works at "Esas drugs," according to his profile. He lives in a quiet suburban neighborhood and is a student.
After being arrested he was taken to the Lake County jail for processing. He will be transported to the MRJDC in Marion County to be secured. The photos relating to this incident came from the Facebook profile, mugshots are not released for anyone under 18 years of age.
---
Mount Dora – Resisting Arrest Without Violence – Naples-born Jeremy Peabody, 37, was arrested a little after 1:00 in the morning. Like most Florida Mans, he was letting a Florida Woman drive him around. The driver made an illegal right turn (didn't make a complete stop), and got pulled over. The female driver and the other two passengers showed their ID's but Jeremy refused to give his name to the officer and became "verbally combative." He was trying to "conceal himself" by "positioning against the door." He pulled away and tried to get back inside the vehicle as the officer was asking him to step out. The arresting corporal hurt his leg as a result of being pinned underneath him, and was taken to the hospital. The Florida Woman said she knew his name from Facebook. The officers informed her that he had an active warrant for check fraud in Hernando County.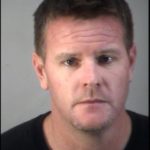 ---
Those are all the arrests affidavits that came through.