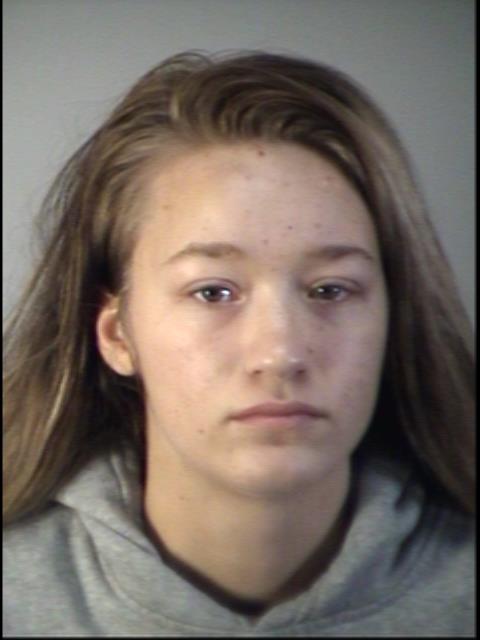 Umatilla (WTFF) – A 17-year-old Florida girl has been charged with Criminal Solicitation for Murder after deputies say she paid two different individuals to have parents killed.
A School Resource Officer of the Lake County Sheriff's Office was contacted by a juvenile witness who said that the defendant had given her friend "a lot of money" to find someone to kill her parents, the arrest affidavit states.
The investigation revealed that the defendant had stolen her parent's debit card and made two separate transactions; one for $503.00 and another for $926.40.
The Umatilla Police Department handled the arrest for the the theft case.
It was later revealed that most of that money went to two different people as payment for them to have her parents executed.
A detective found the girl's boyfriend, who said he'd seen her at a known drug house yesterday morning. It was there, he told the detective, that she said she wanted to kill her parents.
The detective found the girl and she admitted to stealing her parent's debit card and making the transactions.
She elaborated that $100 was used to buy cocaine and $400 was given to her friend to find someone to murder her parents.
That friend failed the task, so she explained that she "gave the other $900 to a black male to kill her parents."
The parents advised their intent to press charges.
The teen was arrested in Umatilla yesterday around 7:44 p.m. She was born in North Carolina. We've chosen to not reveal her name in this article, as the girl is under 18 and we don't know any of the circumstances that led her to these decisions.