Tavares (WTFF) – One-hit wonder band "Trapt" plans to perform at the 2nd annual Rocktoberfest in Tavares after posting intolerant, hate-fueled propaganda online.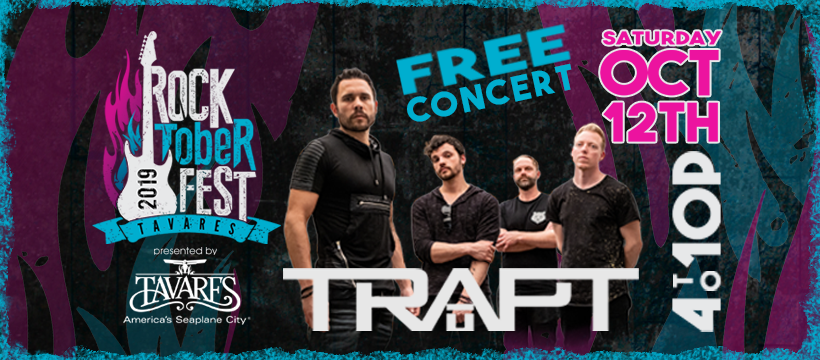 On September 11, 2019, the "Trapt OFFICIAL" page made a derogatory post about Ilhan Omar, purporting that "the United States saved [her] from her 'shithole' of a country Somalia." The post falsely accused Omar of being a "philandering anti Semite [sic]," a far-right talking point popularized by Conservative mainstream media pundits who capitalize on Red Herring arguments such as this one. The original poster, who we can assume is the band's lead singer Chris Taylor Brown, wrote, "I wish I could say more but FB would probably kick me off this platform."
The poorly written post oozing with delusional hate essentially resulted in a roasting session for Trapt.
"Wait, aren't you that band that sucks?" reads one succinct comment.
"Imagine being in the band TRAPT in 2019," reads another.
One gentleman who served in the oil war commented:
Hey, when you had that one hit wonder, I was in Iraq.

You never served and now your old ass wants to be a bigot to try to be relevant again? At least when I did my part for the military industrial complex I avoided being a racist shit bird.
A question is posed to the band, "When is your next applebees gig?"
The page admin keeps replying to all the roasts with paltry comebacks, which makes this whole situation even more hilarious and tragic.
"I have never seen anything more pathetic than some has been early 2000s band trying to act like their political opinion means anything," reads one comment. "Oh, and THEN replying to every comment with some halfway legible remark that is a total nothing burger of solely egocentric delusions. Congrats Trapt, would've thought youd grown up from being a hormomed out teenager after 20 years. Dude, I havent even heard the name "Trapt" in 10 years, I expected nothing from you and I'm still dissapointed."
Contact the City of Tavares
Call the City of Tavares at (352) 742-6209 and ask them to find a new headliner for Rockfest 2019. More contact options are on their website.
You can also call the Tavares Chamber of Commerce at (352) 343-2531 to ask that the City of Tavares replace Trapt with a good band.
There's lots of great talent in Central Florida that doesn't spew hateful, divisive, partisan nonsense online.