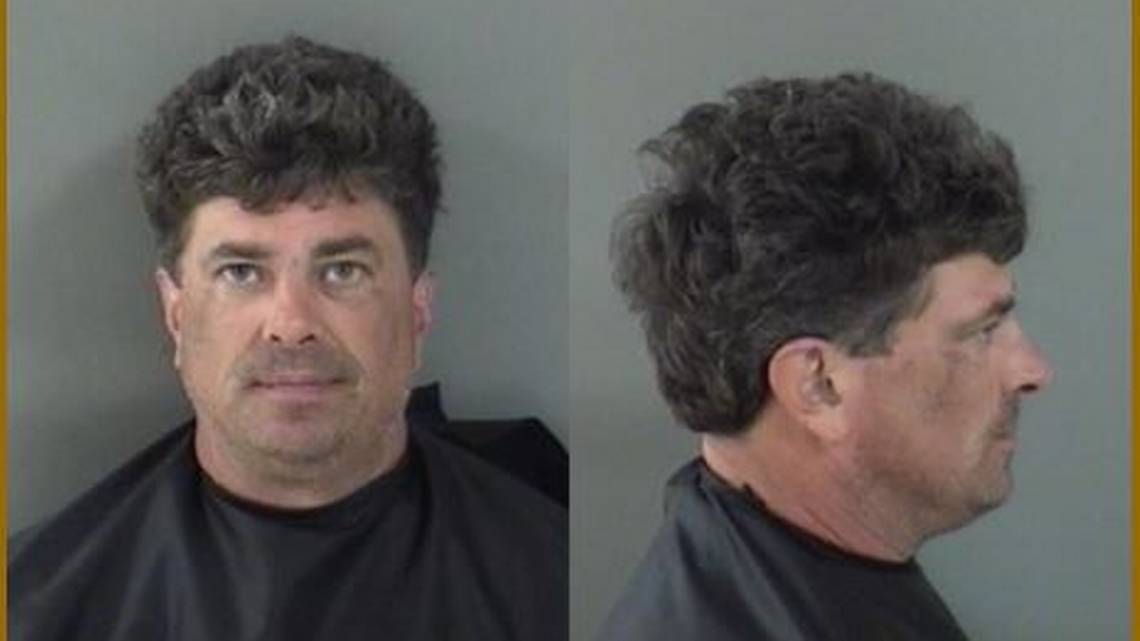 Vero Beach (WTFF) – A naked Florida man was arrested after kicking a trash can and jumping on a car in a Publix parking lot.
46-year-old Jonathan Boettcher was arrested by Indian River County sheriff's and charged with disorderly public intoxication.
He was allegedly at a Publix on U.S. 1 in Vero Beach Thursday night swinging his arms and yelling, wearing only basketball shorts around his ankles.
He was sweating uncontrollably and yelled "I only had one beer!" and "I only wanted to smoke some pot," according to a deputy.
A witness said she saw the Florida man earlier yelling and screaming before kicking over the cigarette disposal on a trash can. Then he ran into Publix and screamed, "You're not the one!"
Another witness said he was near the post office earlier, stopping traffic and punching cars. That was around the time when he took his clothes off.
When the cops arrived, the feral Florida man said that he had one beer and smoked part of a joint in the homeless camp behind Publix. He gave a couple reasons for the dropped pants: a friend mooned him earlier and this was "the only way we would get him out of there."
He will spend 45 days in county jail.