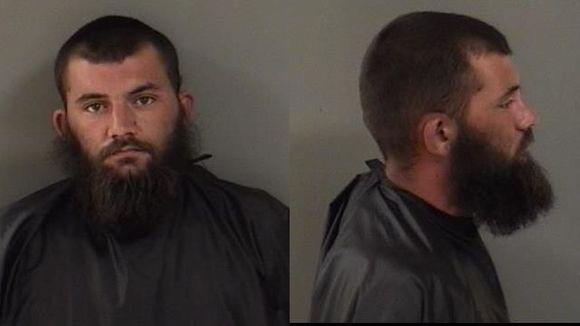 Vero Beach (WTFF) – A drunk Florida man arrested on a DUI charge started singing Journey on his way to jail.
25-year-old Seth Coffey was stopped in his pickup truck by an Indian River County sheriff's deputy on Sept. 2.
He allegedly pulled out onto US1 and wasn't wearing a seatbelt.
The cop could smell booze.
Cases of beer were in the back seat. Empty beer cans riddled the truck bed. The Florida man said he had about "three or four beers." Then he said "six."
A sobriety test did him in.
"While en route to the jail Mr. Coffey asked to listen to music," the affidavit states, according to TC Palm.
"He proceed(ed) to sing to Don't Stop Believing."
His BAC was measured around 0.252 and 0.253, which is three times the legal limit.