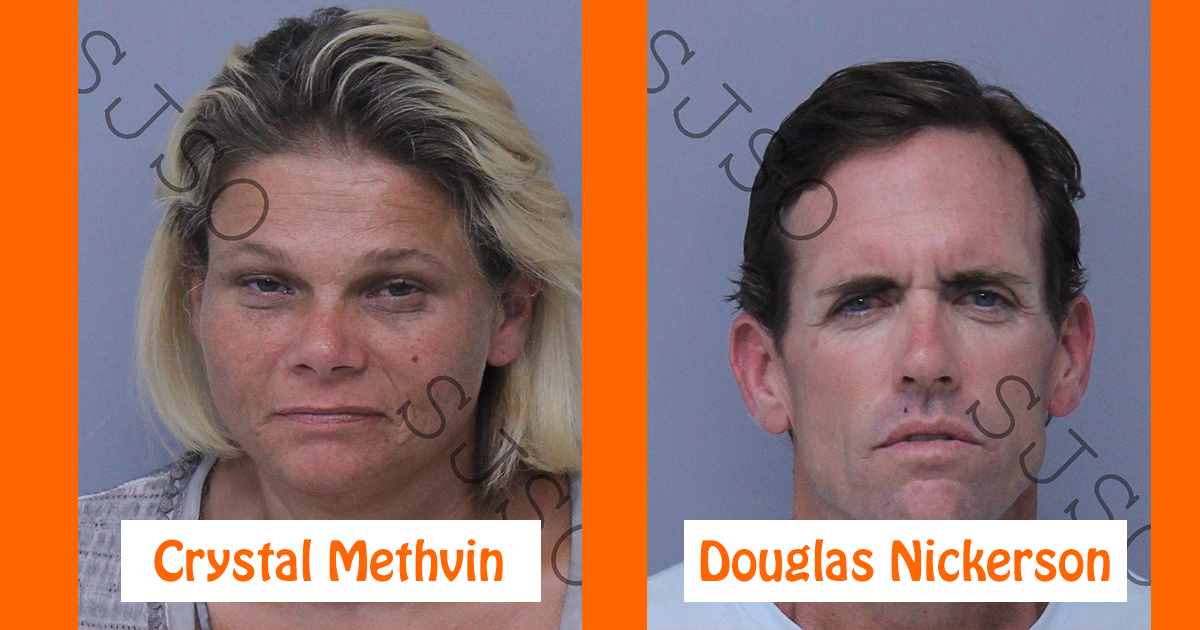 St. Augustine (WTFF) – A Florida woman named Crystal Methvin and her Florida man counterpart were arrested after being found with methamphetamine.
The two were reportedly sitting in a car in a parking lot on South Dixie Highway, along with one other person.
Someone called the cops anonymously. The three inside agreed to a search of the the vehicle.
Crystal Meth was found, as well as "drug paraphernalia," reports News4Jax.
Crystal Methvin and Douglas Nickerson were both arrested on drug possession charges.
---
Crystal Methvin is a bit of a legend.
This is roughly her 16th drug charge in St. Johns County.