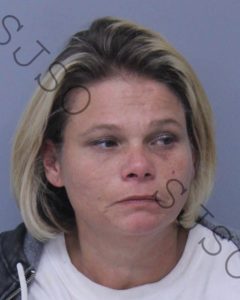 Meet "Crystal Methvin," a 40-year-old Florida Woman who lives in St. Augustine.
On her rap sheet, St. Johns County Sheriff's Office has listed 14 third-degree felonies of "possession of a controlled substance without prescription" (893.13.6a) and one first-degree misdemeanor drug possession/use (893.147.1).
She was last booked at 4 am on January 3, 2018.