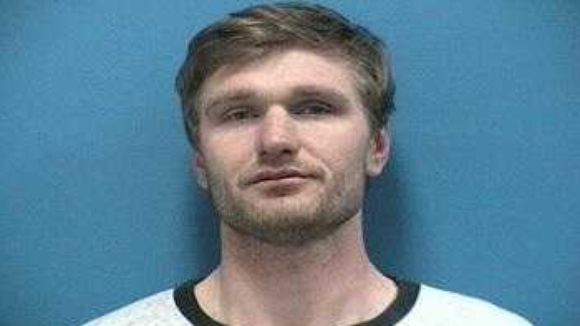 Stuart (WTFF) – A man was arrested after pulling his penis out and rubbing it on a customer, smacking the buttocks of a dancer with his saliva-covered hand, and trying to smash through a glass door.
Dzmitry Takarski is a 29-year-old tourist from Brooklyn.
Like most people with no class who come to Florida and load up on booze, he got arrested.
It all started when he arrived at Sensations Cabaret in Stuart on December 12. The Cabaret is a gentleman's club, and not a "strip club." Dzmitry is no gentleman though, and isn't bright enough to understand the differnce.
"There's a reason why Sensations Cabaret is the 'Best Gentlemen's Club' in the Treasure Coast," states their website, in hopes of keeping out brain dead losers like Dzmitry. "Strip clubs are one thing, and we are quite another."
The cabaret manager told police that Dzmitry refused to pay for booze and "started being inappropriate," according to TC Palm.
One of the female workers said that he tried to solicit her for sex. This is a Cabaret though, not a brothel. She's a dancer, not a hooker. So she said no. This New Yorker lacked the cognitive resources to understand the word "no."
In retaliation to the decline, he "spit on his hand three times and slapped her in her buttocks area."
A security guard also reported that he "exposed his sexual organ and rubbed it on another customer."
The Brooklyner was escorted out and the front door was locked.
Being the vile cretin that he is, instead of leaving the premises he started smashing the glass door trying to get back in.
He's lucky nobody "stood their ground" and blew his brains out for ruining the mood and endangering the lives of others.
Police arrived and talked to him but "he did not make any coherent statement," the affidavit states.
Dzmitry Takarski, of Brooklyn, New York, was arrested on charges including criminal mischief, battery, disorderly intoxication and lewdness/indecent exposure.