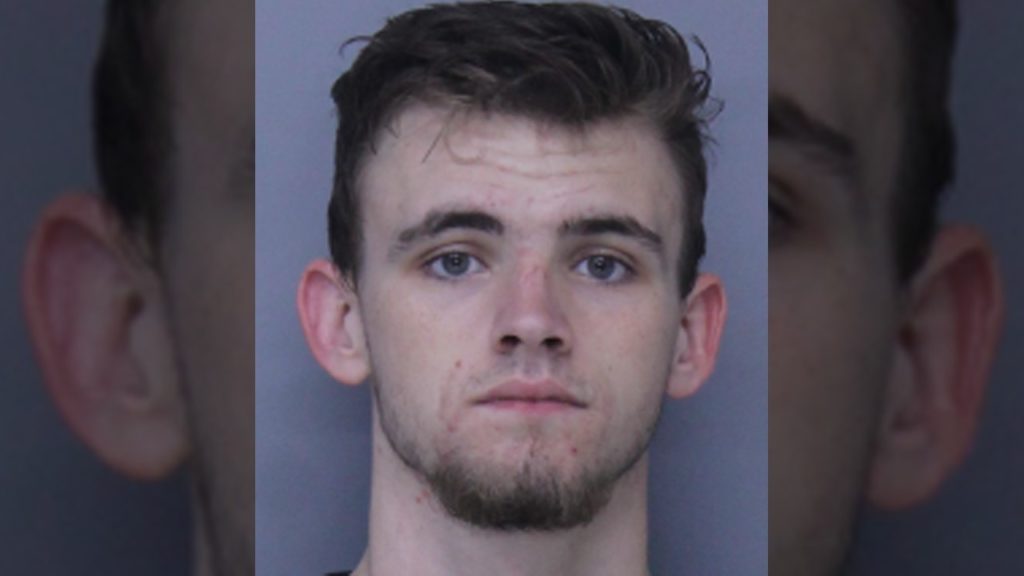 St. Augustine (WTFF) – A Florida man was arrested after fleeing from the cops and calling 911 to brag about his escape.
19-year-old Nicholas Carlmann drove away from an officer that tried to pull him over, FOX 32 reports.
While running from the cops in his Hyundai Elantra full of drugs, Jones called 911 and ridiculed the cops for not being able to find him.
"What do we pay you guys for?" he asked the 911 operator, "Like, I've driven past four cops."
He also had a warrant out for his arrest.
Jones was eventually pulled over successfully in St. Augustine.
When asked why he ran from the traffic stop, he smiled and said nothing.
The officer then asked why he called 911.
He replied that he could not believe that after obtaining his tag, they still couldn't find him.
Jones started gloating about his escape and said, "that cop had no right to stop me."
"I saw him turn his lights and sirens on and was going to stop but I didn't want to," explained the Florida man to the cop.
Later in the conversation, he said he ran because he thought it would be "fun."
"No cop can catch me in my Hyundai Elantra, that thing is fast," the Florida man said on the 911 call.
Ironically, it was that 911 call which led to his arrest.
The cops didn't have his tag number until he called 911 to brag about getting away.
"So I told on myself?" he replied, "that's funny."
Jones was taken to the St. Johns County jail where he continued to joke and laugh about the incident. He faces many charges, including Marijuana Possession under 20 grams, Possession of Controlled Substance, Possession of Drug Paraphernalia, and Maintaining a Drug Vehicle.