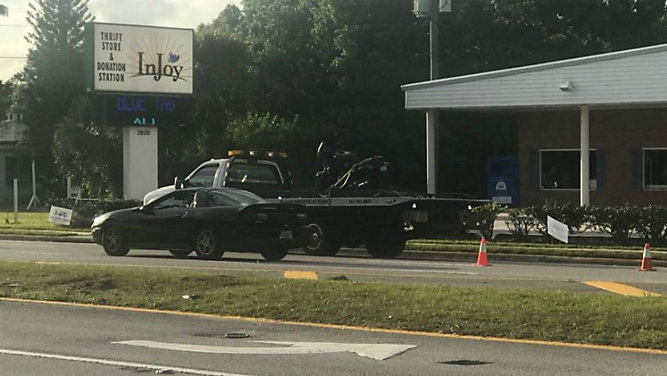 Brevard County (WTFF) – A Florida man who crashed his motorcycle was shot by his own gun.
According to the Florida Highway Patrol, the motorcyclist had a gun on his hip when he crashed on the 3800 block of New Haven Avenue near West Melbourne on Thursday.
The gun discharged and shot him, reports My News 13.
Both the motorcyclist and a passenger on the bike were taken to Holmes Regional Medical Center. They were wearing helmets and their injuries were not life-threatening.