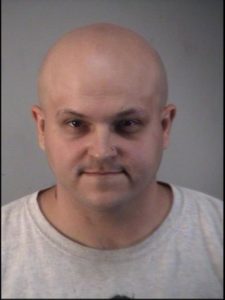 Tavares (WTFF) – A Florida man was arrested after allegedly asking several fellow inmates to kill his ex-wife.
32-year-old Michael Lee offered inmates at the Lake County Detention Center a "hit" contract, according to the affidavit of probable cause. He has been there since January for some violation of probation charges from a battery charge. Typical Florida Man stuff.
One prisoner was offered 20 food trays to murder Lee's ex-wife upon release. The target works at Walmart with her new boyfriend.
The "hitman" agreed, but told deputies that Lee "was an idiot and he was going to take food trays off of him and he had no intentions of doing anything when he gets out."
Lee offered another prisoner the same 20 food trays plus $2,000 once the hit was complete.
The witnesses in the case are not public information, so it's not clear from the report exactly how many prisoners he spoke to about this.
After physical and testimonial evidence was collected, Lee was arrested.
He denied the accusations, but did admit to giving one of the prisoners the 20 food trays as a kind gesture, because he "had no money in his commissary."
Lee's been charged with Criminal Solicitation for Murder and remains in the Lake County jail.
Because he has an "extensive history of stalking and threats" towards his ex-wife, bond was denied.
Michel Lee is a Florida Native, born in Eustis.