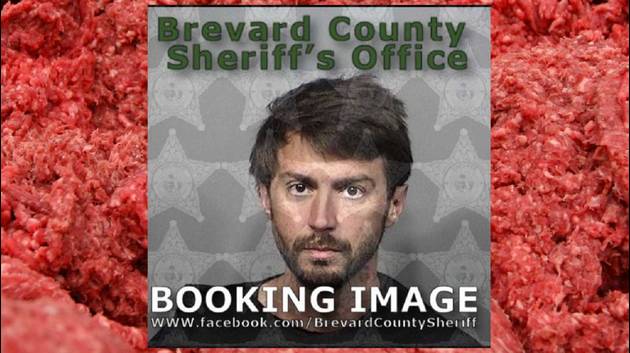 Cocoa (WTFF) – A homeless Florida man was arrested after allegedly throwing raw hamburger meat on the hood of another man's car.
Cocoa police say the incident happened around 8 a.m. Sunday, according to Click Orlando.
Authorities still don't know why 36-year-old Patrick Lytle threw the beef.
Witnesses say they tried to stop Lytle, but he walked away.
A couple hours later, cops found him sleeping in the woods.
He was arrested and charged with disorderly conduct.
The victim was able to hose the meat off his car without damage.