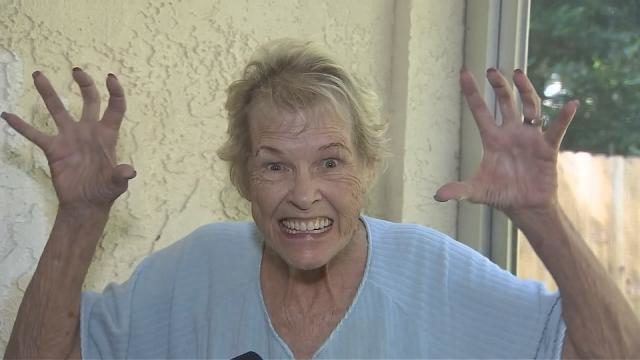 Titusville (WTFF) – A Florida man was arrested on charges of burglary and exposing sexual organs after showing up naked on the porch of a grandma.
28-year-old Alex Rivera reportedly showed up on Pennelope Pettersen's screened porch around 2 a.m., according to WFTV.
He was butt naked.
Pettersen told the news station about her experience:
"I always look first. I opened the blinds and said, 'What the hell? That's not my cat…'"
She once worked in security and law enforcement, so she wasn't scared. Plus she lives in Florida, where stuff like this happens a lot.
Pettersen popped her teeth out to scare him away.
It wasn't reported whether pulling out her dentures made any difference or not, but Old Media loves a punchy headline (we do too, can't lie).
Rivera faced a judge Friday. The prosecutor said that alcohol may have been a factor.
He's in the Brevard County jail in lieu of a $20,000 bond.