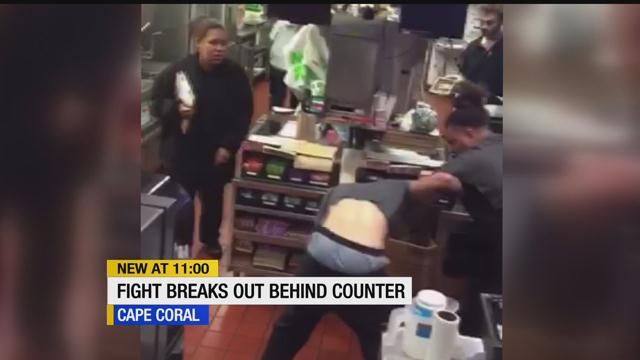 Cape Coral (WTFF) – A fight broke out between two McDonalds employees in Cape Coral, resulting in one of them pulling out a gun.
"A fight is one thing but when you bring in an actual weapon and all that. That's a totally different story," Stephen Ciferri said to ABC7 in an interview.
"As they were fighting, the bigger dude pulled out the gun and started hitting him with the gun," Ciferri said.
As per compost-modern standards, everyone pulled out their phone to record.
The workers tried to cover up the fight, and yelled and cussed at people to put their camera phones down.
Watch the whole story here: http://www.abc-7.com/story/37250297/mcdonalds-employees-fight-pull-gun-in-front-of-customer