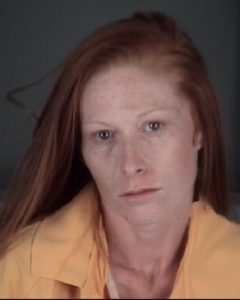 Hudson (WTFF) – A Florida woman was arrested after reportedly leaving two small children in a hot car with a bag of meth while shopping at a Dollar Tree store.
Deputies arrived at 12125 US Highway 19 in Hudson around noon on Tuesday to check on a 1-year-old girl and a 7-year-old boy who were both sitting in the back seat of the vehicle, according to ABC Action News.
A baggie of methamphetamine sat on the front seat.
24-year-old Nicole Buffington was inside the Dollar Tree, presumably shopping.
She was arrested and charged with child neglect and possession of methamphetamine. She remains in jail with a $10,000 bond.
Buffington was born in Syracuse, New York and now lives in Port Richey, Florida.