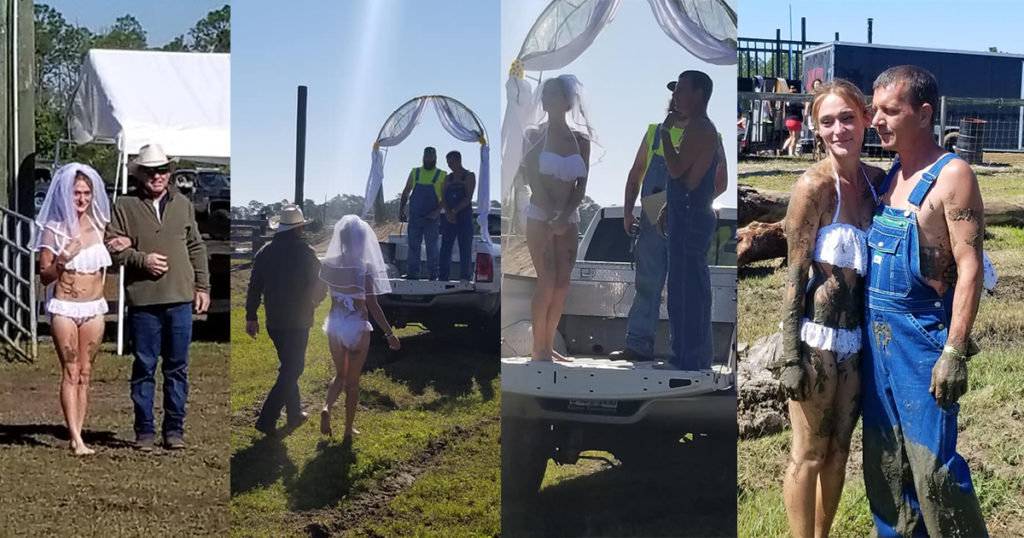 Punta Gorda (WTFF) – A wedding at Redneck Mud Park has become internet famous, on account of how badass it was.
It ain't every day that regular Florida folk make the news fer doin' good. This here is one of them days.
Jeremy and Ahrielle Biddle took each other as lawful man and wife at the Redneck Mud Park in Punta Gorda on Monday, accordin' to a post made on Facebook.
Ahrielle Biddle is real proud of the shares her post is gittin', as she wrote, "ITS BLOWING UP ALL OVER THE INTERNET!"
The post done got over 37,000 shares already.
If it gets 50,000 someone's gonna cook 'em supper, so all you nerds do yer thang.
Jeremy Biddle is a real man that makes an honest livin' installing gutters.
He also studied Pimpoligy 101 at The University of Kicking Ass, according to his biographical information.
Hellz yeah.
Here's a video of them two lovebirds gittin' hitched:
After the ceremony he carried his bride away to a big beautiful mud pit.
Dang. It's really beautiful.
As Nawrth Flawrduh tradition demands, the husband and wife embraced each other in the mud pit.
Dang, what a beautiful sight…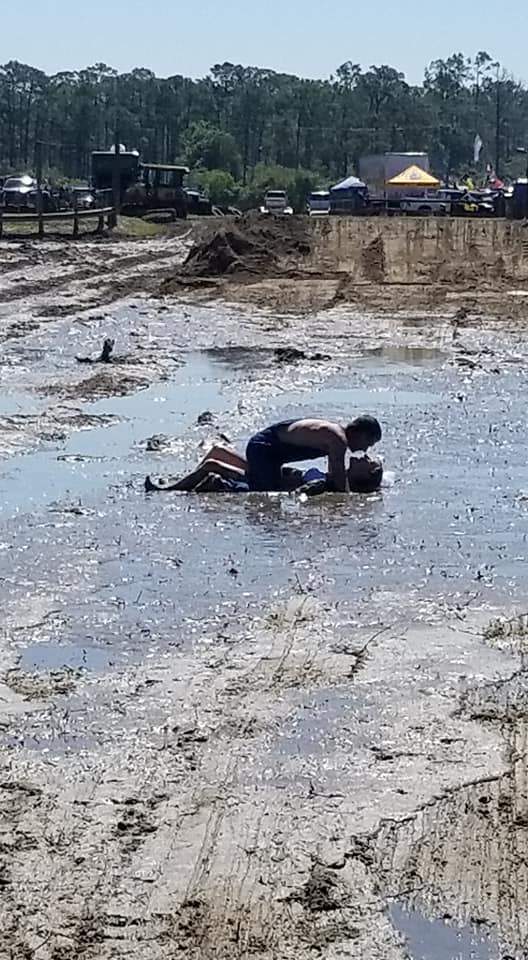 Yankees won't understand, but that's OK. Love is love and y'all can keep hatin'.

Welp, that there's the story and y'all heard it first on WTFF News: Florida's best worst news site.
One Love, y'all.
---
Update: they started a GoFundMe.
https://www.gofundme.com/redneck-honeymoon